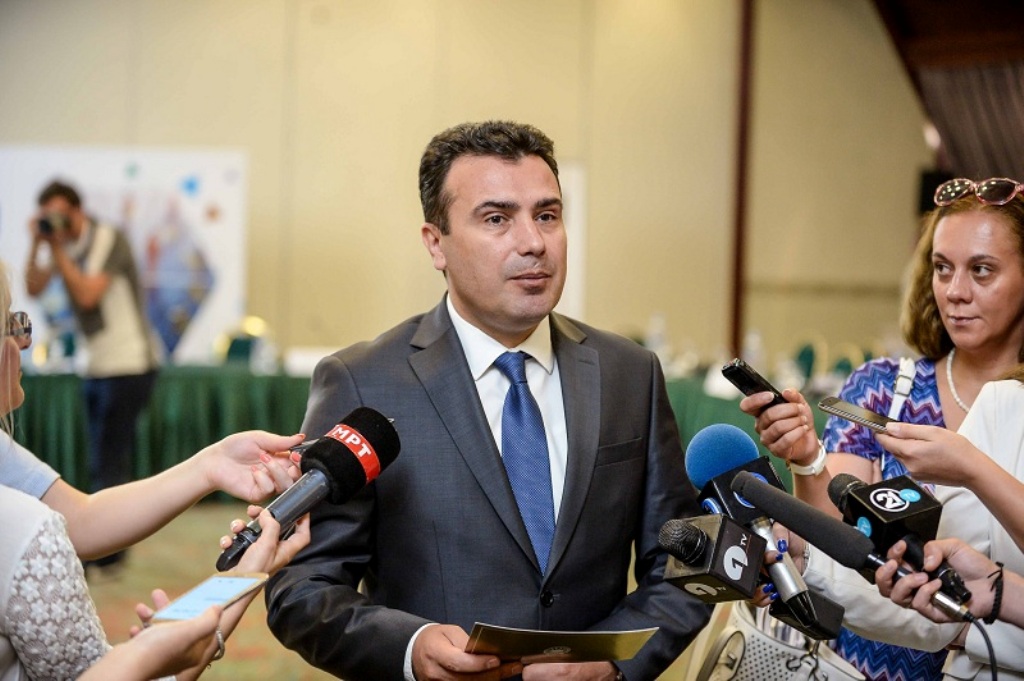 "There's still no deal, but today I am hopeful that I will come to an agreement with PM Alexis Tsipras", said PM Zoran Zaev after his participation in a business forum held in Skopje.
"Today we're going to discuss essential things regarding the final solution of this issue. If we come to an agreement, then both sides will inform the public on this. If we come to an agreement, we will immediately launch the official agenda, we will inform the public opinion and we will hold meetings with politicians and political parties", Zaev said.
PM Zaev added that the fact that people will have their say in a referendum is more important for the solution that will be reached. "We call on political parties and president of the country, Gjorge Ivanov, to be careful with the declarations that they issue and help the citizens to have their say in the referendum", PM Zaev said.
Asked about possible names, he said that all the proposals of the UN negotiator, Matthew Nimetz, are being discussed. /ibna/