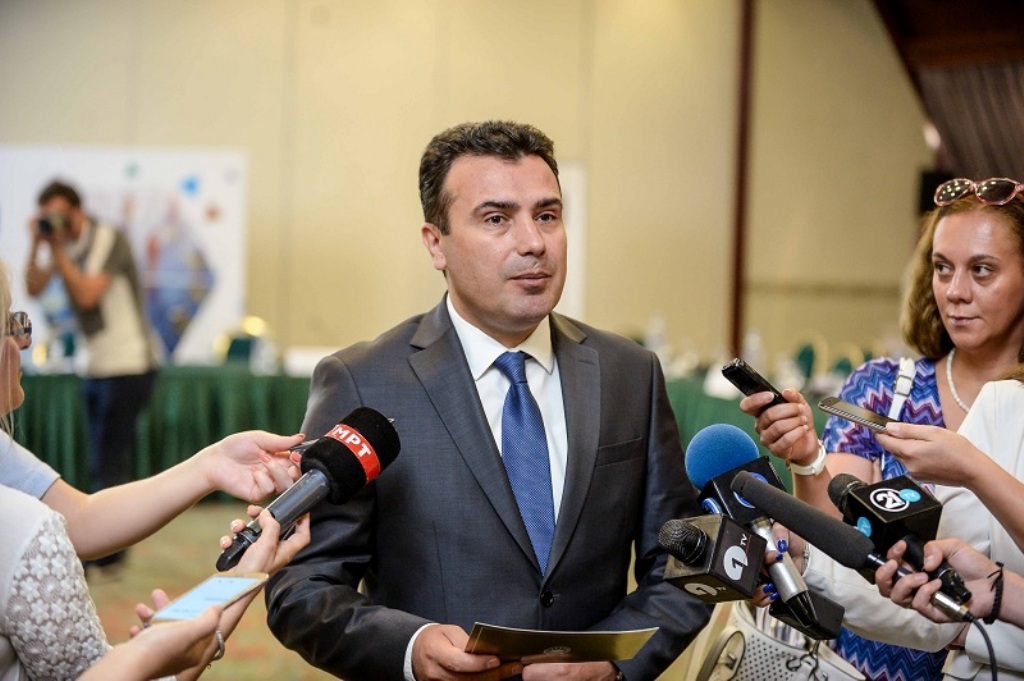 FYROM's Prime Minister, Zoran Zaev has started a two day visit today in Brussels. The focus of this visit is the meeting that will be held tomorrow with the NATO Secretary General, Jens Stoltenberg.
Today, Zaev is expected to meet with the European Council president, Donald Tusk and the EU Enlargement Commissioner, Johannes Hahn. In the afternoon, Zaev is expected to deliver a speech in the Crans Montana Forum dubbed "Southeast Europe and its path toward the EU".
"Tomorrow we're expecting to see signals that will be issued by NATO's headquarters in Brussels regarding the official invitation that our country will receive to become a member of the alliance in the June summit", declared today the national coordinator for NATO, Stevo Pendarovski.
"Tomorrow, NATO's Secretary General will announce what Macedonian citizens have been expecting to hear for years. This will be the final phase of our journey toward membership in this alliance", Pendarovski said.
Mr. Pendarovski was appointed as coordinator for the country's accession in the NATO, while several years ago, he was also a presidential candidate. /ibna/