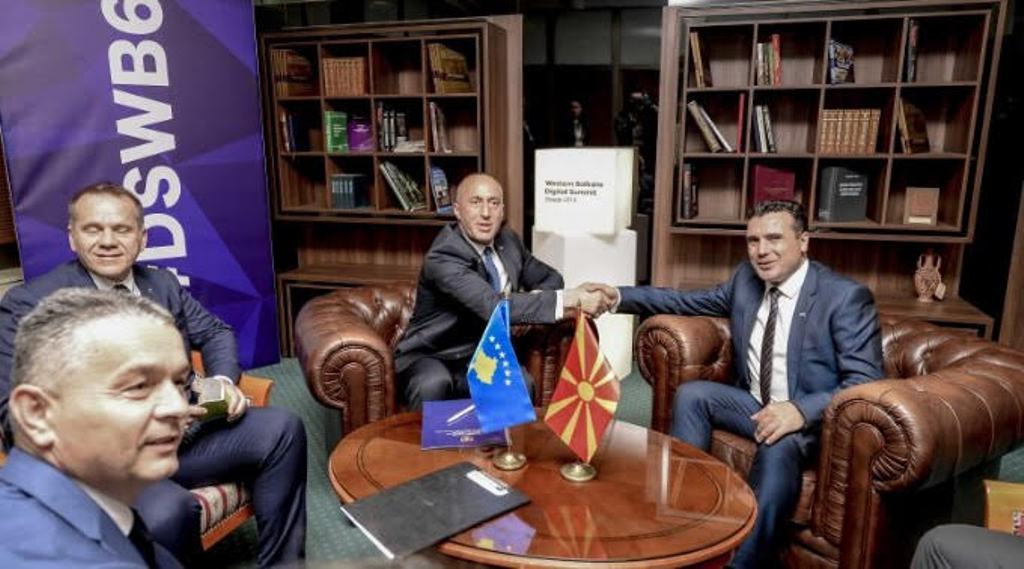 During his visit to Skopje today, Kosovo's Prime Minister, Ramush Haradinaj said that Kosovo is interested on having excellent relations with its neighbors and that FYROM is a perfect example of this cooperation.
Haradinaj said that he and his counterpart, Zaev, have talked about the issue of border integrated management, the roaming agreement, other commercial agreements and projects concerning infrastructure.
"Macedonia has been an excellent partner for Kosovo and has done a lot to include Albanians", said Haaradinaj.
PM Zoran Zaev said that he and his counterpart from Kosovo have agreed on continuing the partnership between the two countries in many important areas. He said that there will soon be a joint meeting between the two governments. Haradinaj has also met with the leaders of several political parties in FYROM. /ibna/