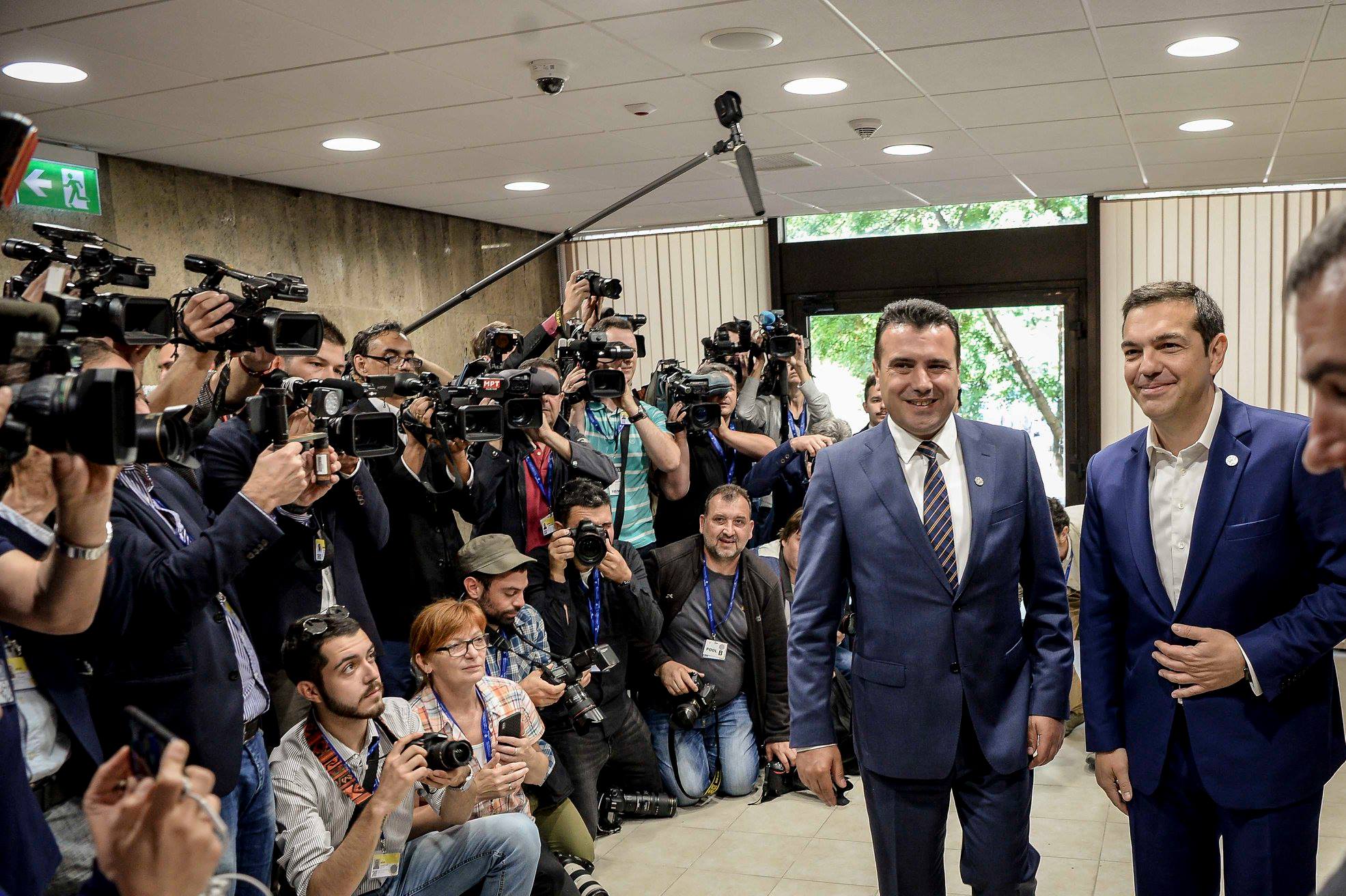 PM Zoran Zaev has met today with the Greek PM, Alexis Tsipras in the margins of the EU-Western Balkan Summit in Sofia.
"Macedonia and Greece are strengthening their friendship. With PM Tsipras we believe that we will find a solution to preserve the dignity of citizens in both countries", Zaev wrote on his Facebook page.
The government in Skopje announced that the two prime ministers are discussing the issue of the name and the progress reached so far between the two foreign ministers.
This is the second meeting between PM Zaev and PM Tsipras. /ibna/