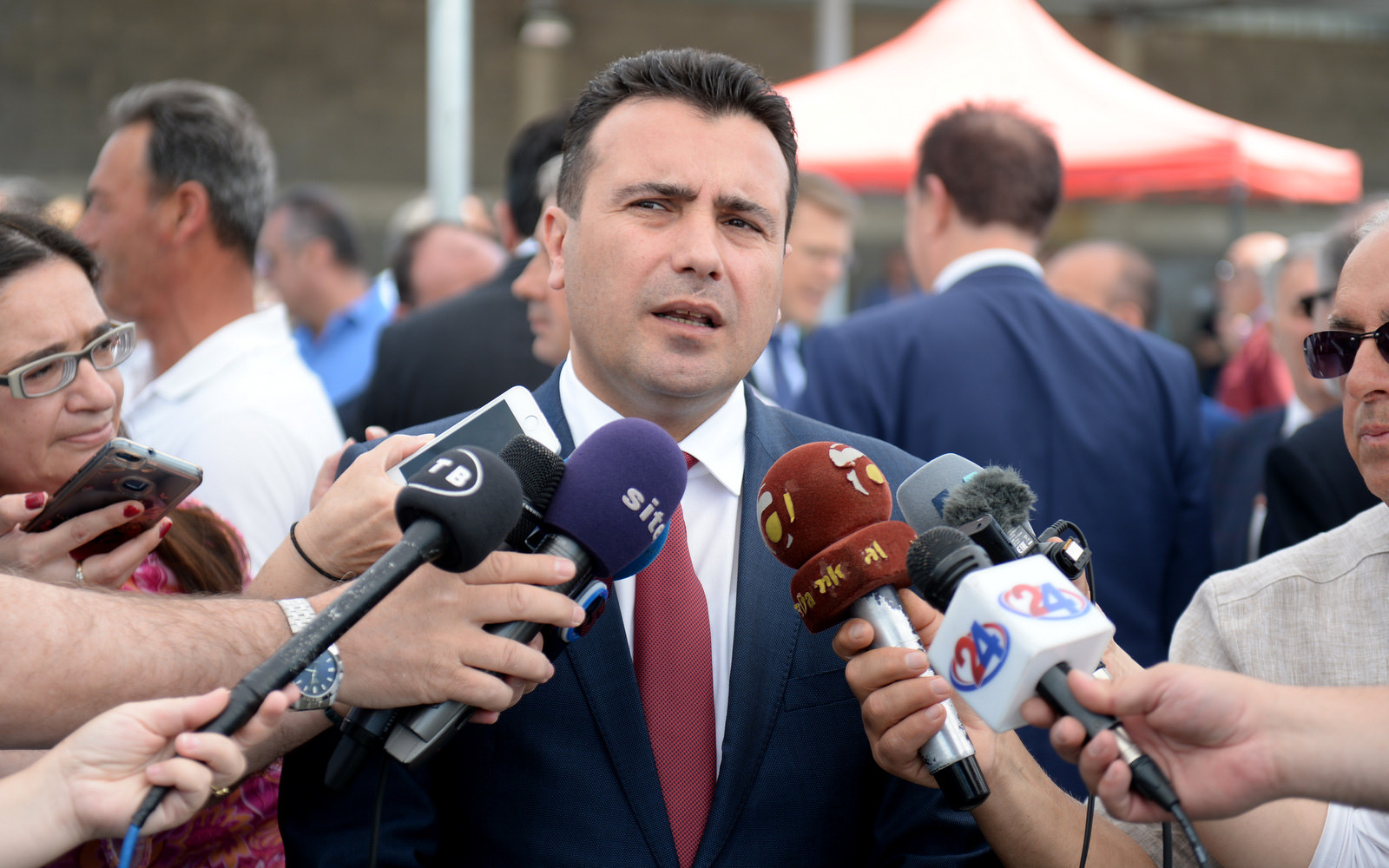 The fYROMacedonian PM Zoran Zaev believes that the name issue will be solved very soon.
Asked about when the phone call between him and the Greek premier Alexis Tsipras will take place he said that probably he will make it but does not know when or what time this will be exactly.
"It is possible that we call Athens and I hope this will be soon enough. I do not wish to make comments on other issues different from the announcement by (our) Foreign Ministry. This read that we are very close to a solution, but it is important that this solution is a sustainable and viable one and also 100% guaranteed for the future generations, which will build a friendship very probably thanks to the deal that we will reach. As you can see, I remain optimistic, although it is not easy. It is a very delicate and important issue", Zaev said.
He added that he would wish this phone call could be made even tomorrow. However, there is time until the European Council on June 28-29 and the Ministerial Summit before it, on June 25-26, that as he noted, are working as a deadline because of which the matter should be solved earlier than later.
"We are making an effort to achieve it as soon as possible so that the parliaments of Germany, France, Britain, Holland and the rest important countries are aware of it, so that they can encourage the positive decision that fYROMacedonia is looking forward to, regarding its EU accession, since it has been a candidate state since 2005. We have received seven recommendations to begin negotiations so, we truly deserve getting the long-awaited and very much wanted date for their start", Zaev underlined.
He also expressed the belief that if there is an agreement on the name issue, then the country will receive an invitation to join NATO, at the Alliance's Summit on July 11 & 12. Moreover, the ratification process will be launched by the parliaments of the North Atlantic Alliance member states.
A governmental official who was asked to comment the statement of the fYROMacedonian Foreign Ministry said:
"We have a good deal on the table, which, as the country's premier said, should be signed soon. Unfortunately, there are people who insist on playing games."…. / IBNA