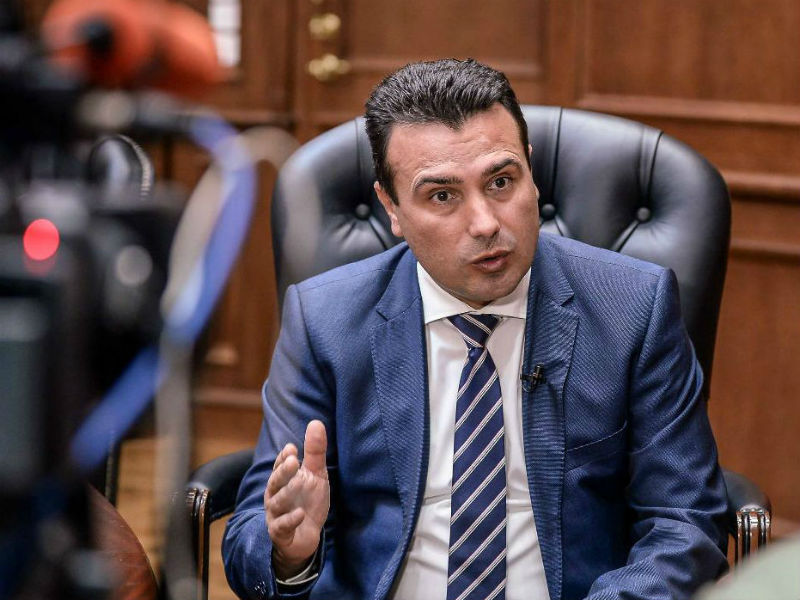 The success of the referendum, according to Prime Minister Zoran Zaev, will be a strong and clear signal for all political factors in the country. The successful referendum, he said, will also be crucial for the behavior of the MPs in the Assembly, who will face the will of the citizens when deciding on constitutional revisions. In an interview with Nezavisen Vesnik/Independent newspaper, Zaev stresses that a key political decision that can be passed by all members of parliament and by all parliamentary groups is to accept and respect the decision of the majority of citizens expressed in the referendum.
– Since the forthcoming referendum has been called consultative, there are still doubts about what conditions need to be met for the process to be considered successful?
– I believe that we will have a successful referendum. I believe that the vast majority of citizens share the same vision for our country as a country in which prosperity, security and equal opportunities are available to all. This is the vision for a European Macedonia. A successful consultative referendum means that a vast majority of citizens who go to polling stations will choose "for".
After the referendum, MPs in the Assembly should respect the decision of the majority of the citizens who voted.
Therefore, every citizen should come out, vote and thus decide on the future of Macedonia. Only those who go out to vote have the opportunity to decide. Their voice will be heard. We are close to dreaming.
– The expectations are that the agreement, however, will be ratified in the parliament in Athens, despite the reactions of the opposition there, as well as part of Tsipras's coalition partners. How will the process of full membership of Macedonia in NATO proceed?
The process for our full NATO membership has already begun. We received an invitation for NATO membership. What we did not get in 2008, we got now, as a result of the great success of the citizens of Macedonia. The outcome of the referendum will give impetus to the Assembly to adopt the constitutional changes, by a two-thirds majority, provided for in the agreement by the end of December this year. The very next month, in January 2019, the process of ratification of the protocol for Macedonia's membership in the national parliaments of the 29 NATO member states will begin. Greece will be the first member state to ratify the membership protocol, along with the Agreement. With the accession protocol our country acquires the right to participate in all NATO structures and get a seat at the main table of the North Atlantic Council. We will sit next to Norway. The ratification of the agreement for accession of the parliaments of all NATO member states lasts about a year and a half.
Aleksandra M. Mitevska