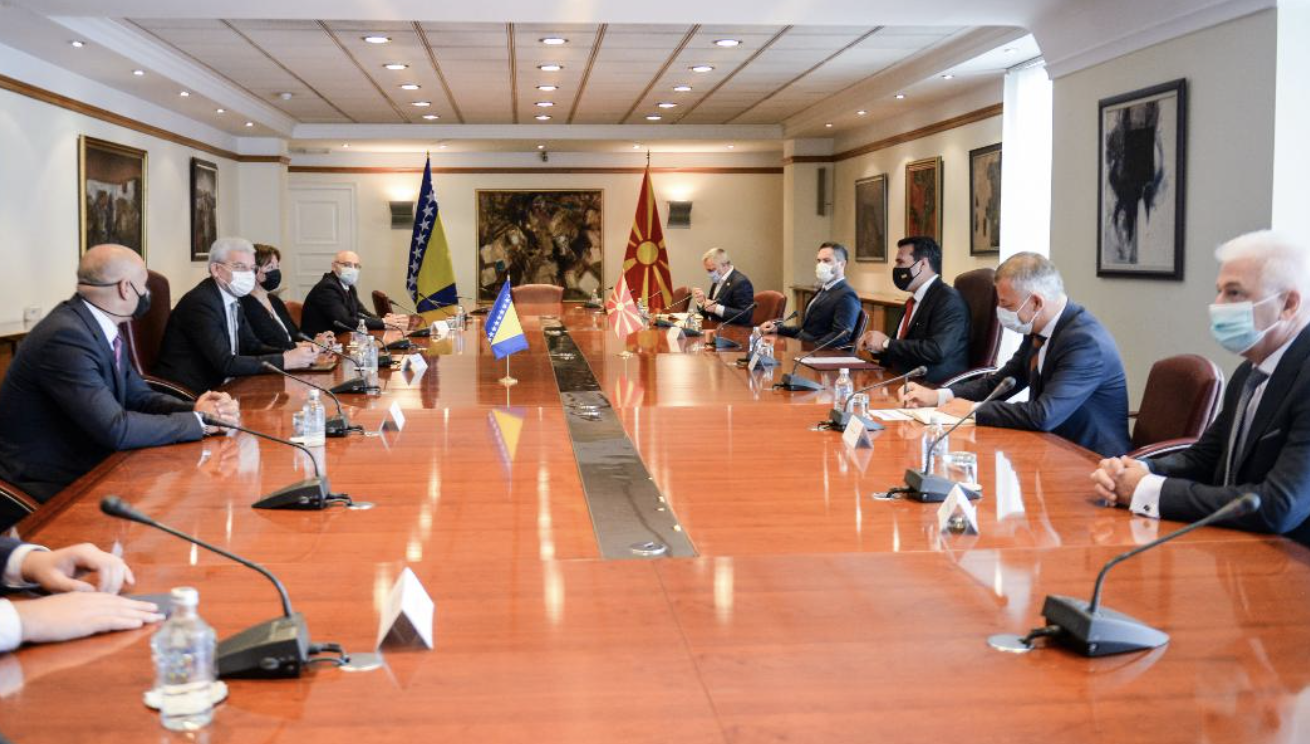 Prime Minister of the Republic of North Macedonia Zoran Zaev today received a delegation from the Presidency of Bosnia and Herzegovina, led by Presidency member Šefik Džaferović, on a one-day working visit to the country.
At the meeting, Prime Minister Zaev expressed his sincere pleasure in welcoming the delegation from Bosnia and Herzegovina and stressed that the visit of that country's Presidency member Šefik Džaferović is a result of the continuity and extremely positive and traditionally close relations between the two countries.
Zaev and Džaferović stressed at the meeting that the two countries have common interests and values, such as NATO and EU membership, and in this regard, PM Zaev emphasized that North Macedonia is ready to share with Bosnia and Herzegovina the experience of the accession process for full membership in the North Atlantic Alliance.
Prime Minister Zaev stressed that it is particularly significant that this visit is taking place today, on World Bosnians' Day, and informed Bosnia and Herzegovina's Presidency member Džaferović that "it comes from the inspection of the last phase of the construction of the bridge "Flower of Srebrenica" and symbolically and realistically connects two settlements in North Macedonia, in which our compatriots from the Bosnian community live mainly together with members of other communities from Macedonian, Albanian as well as other communities".
The meeting stressed that both countries recognize the strong potential for strengthening economic cooperation and expressed their readiness to continue preparations for the establishment of an air link between Sarajevo and Skopje, which were suspended due to the pandemic and which is expected to enhance communication between the two countries.
Zaev and Džaferović agreed at the meeting that North Macedonia and Bosnia and Herzegovina have very close ties from the past and that they share common commitments to a common future./ibna