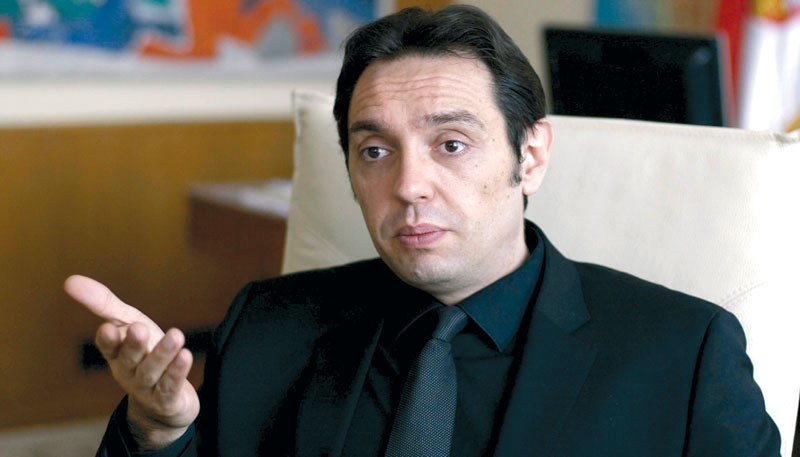 Serbian Defence Minister, Aleksandar Vulin, who belongs to the inner circle of president Aleksandar Vucic, has criticiced FYROM's Prime minister, Zoran Zaev concerning the announcement he made that Skopje would give full support to Pristina. "The premier of Macedonia has not kept his promise", Vulin said with reference to Zaev's statement that "Kosovo should count on FYROM's assistance "in all processes".
Last month, Serbian officials claimed that Zaev had promised that fYROMacedonia would hold a neutral position over particular disputes between Belgrade and Pristina. But in the meantime, Zaev, according to accounts, has said that Pristina should rely on Skopje "in all processes" including Kosovo's UNESCO bid.
Kosovo's struggle to become a member of UNESCO has created tensions in relations with Serbia. So far, two of Kosovo's attempts to integrate into this UN agency have failed.
"As president Aleksandar Vucic predicted months ago, the Macedonian prime minister has not kept his word. Zaev has decided to support Pristina despite his publicly expressed promise that Skopje would abstain at the voting over Pristina's UNESCO membership; he claimed that such a position of Skopje would be the evidence of its friendship with Serbia. Zaev is an example which shows Vucic's ability to asses people and circumstances; Zaev has demonstrated what he actually thinks about Serbia", Vulin concluded.
"At the same time, Serbia and its president remain the friends of Macedonia and its citizens. But the Macedonian premier is not able to appreciate this", Minister Vulin claimed.
According to accounts, Zaev also told journalists in Skopje: "You know that the Republic of Serbia is our neighbour and good neighbouring relations are important to us. We hope that the disputes would be settled on a bilateral basis and we will be ready to support these solutions"…/IBNA