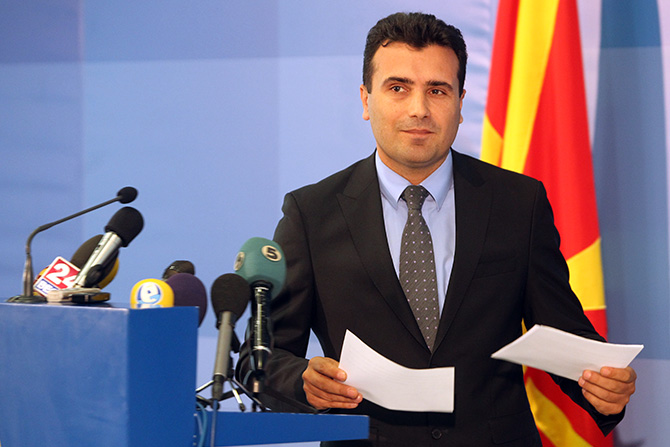 Leader of SDSM (Macedonian Social Democratic Union), Zoran Zaev has requested a mandate from president George Ivanov to form the new government in FYROM.
"As I have said it before, he will never be a Prime Minister any more. He proved that he didn't have the necessary majority to create the government. Last night, VMRO officially lost its right to form a government", Zoran Zaev declared.
He said that the country doesn't have any time to waste and that the citizens are determined and that he expects president Ivanov to hand him the mandate, otherwise he would committ a constitutional breach.
"Citizens chose change and the government should be formed. We need a stable and responsible government, which will have real policies. I expect president Ivanov to give me the mandate. If he doesn't then he breaches the Constitution", Zaev said. /balkaneu.com/