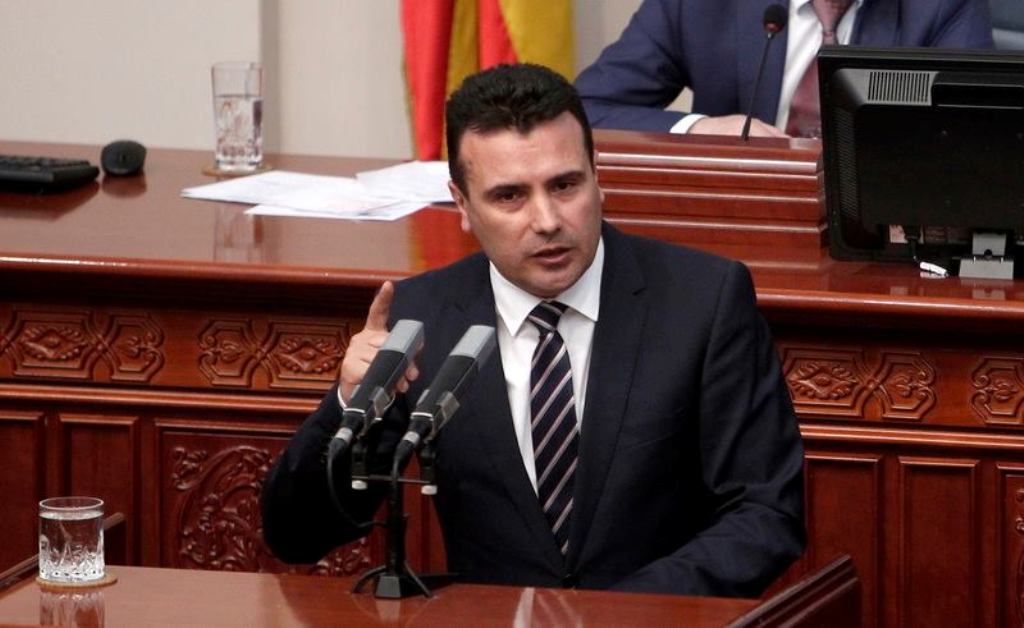 Parliament in FYROM has held debates today about the constitutional amendments which are needed for the Prespa agreement to come into effect, but it's still not clear if the necessary majority of votes will be found in  order to pass these changes.
PM Zoran Zaev said that time has come for reconciliation, telling the opposition that this is a historical moment for the country's Euro-Atlantic future. He said that he's ready for reconciliation and that he's also ready to pardon the events taken place on April 27 last year in the country's assembly.
"Time has come to set aside these political games and uphold our common interests", Zaev said.
However, a part of the opposition has considered Zaev's messages as political bargaining, which implies amnesty for the violence taken place last year in the parliament of the country in exchange of support for the constitutional amendments.
VMRO-DPMNE MPs said that this parliament has no legitimacy to discuss constitutional amendments. This party's MP, Ilija Dimovski said that the opposition requests parliament to withdraw the amendments from the agenda and that the opposition and majority should sit down to discuss a possible solution regarding the issue of the name and the integration of the country.
Meanwhile, a group of citizens are holding protests in front of parliament against changes of the country's name. /ibna/