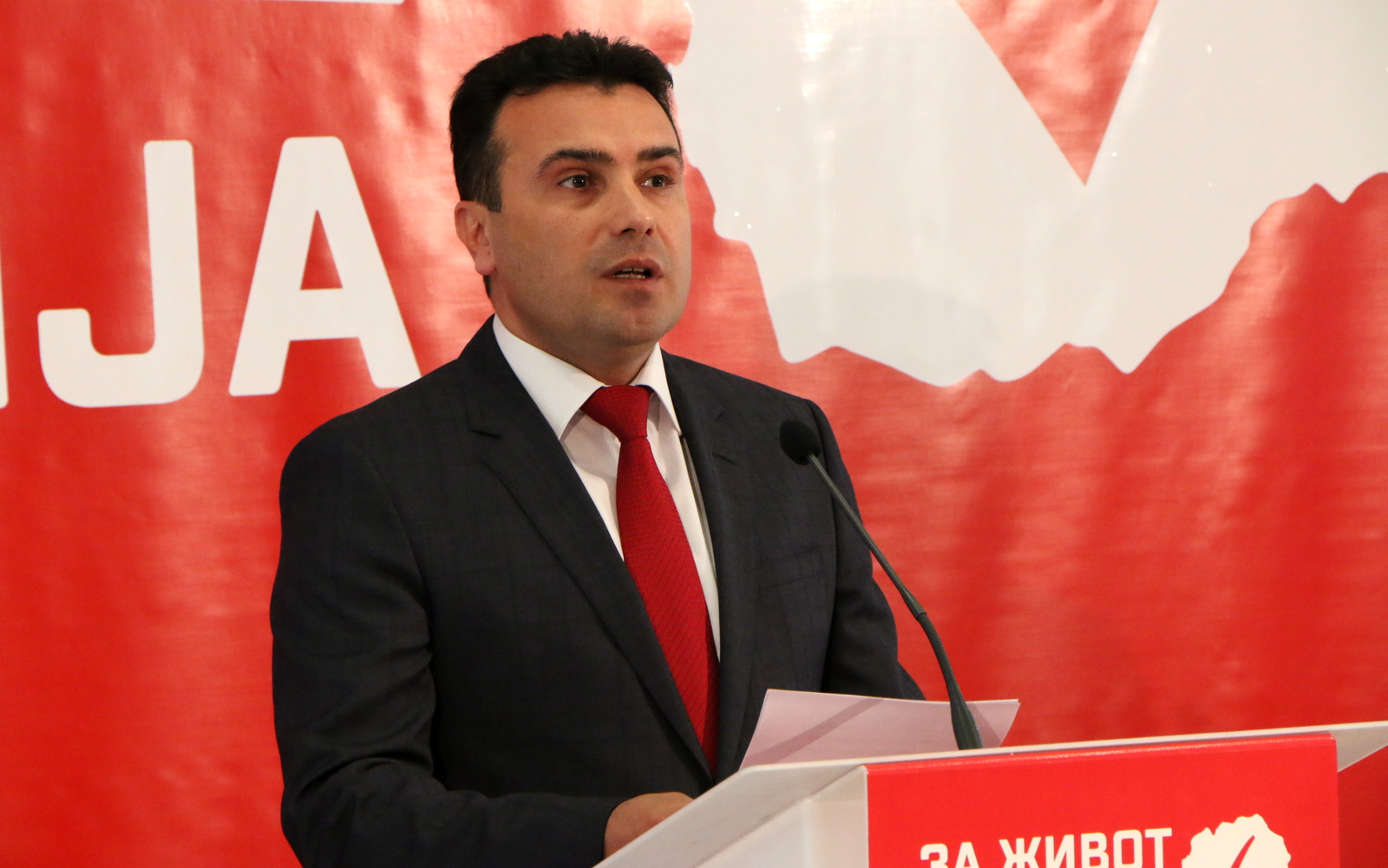 FYROM's Prime Minister elect, Zoran Zaev has completed his governing cabinet. His reformatory with 25 ministries, 7 of which are ministries without portfolio, is comprised of the coalition between SDSM (Macedonian Social Democratic Union), BDI (Democratic Union for Integration) and Alliance for Albanians. The Albanian parties which are part of the coalition hold nine ministries, including 2 posts of deputy prime ministers.
The social democrat leader, Zoran Zaev has demanded a wider support for his government, calling on BESA Movement, which in the recent hours became part of the governing coalition. "I call on all political parties to support not only the government, but also the reforms. I call on VMRO-DPMNE, and their partners to support the reforms and support everything which serves the interests of the people", Zaev said.
He pledged that the reforms in justice, reform in the administration, the implementation of the Ohrid Agreement which relates to the advancement of the rights of Albanians and the integration of the country in North Atlantic structures. The new government is expected to be voted on Wednesday.
Zoran Zaev-Prime Minister
Oliver Spasovski-minister of Interior
Radmila Sekerinska-minister of Defence
Nikola Dimitrov-minister of Foreign Affairs
Dragan Tevdovski-minister of Finance
Renata Dewskoska-minister of Education
Goran Sugarevski-minister for Transport and Communication
Ljupco Nikolovski-minister of Agriculture
Mila Carovska-minister for Labor and Social Policies
Damjan Mancevski-minister of Information Technology
Robert Alagjozovski-minister of Culture
Koco Angushev-minister without portfolio
Edmond Ademi-minister without portfolio
Robert Popovski- minister without portfolio
Samka Ibrahimovski- minister without portfolio
Zoran Shapuric- minister without portfolio
Zorica Apostolovska- minister without portfolio
Adnan Qahil– minister without portfolio
BDI (Democratic Union for Integration)
Hazbi Lika-deputy Prime Minister for Political System and Relations between Communities;
Bujar Osmani-deputy Prime Minister for European Affairs;
Sadulla Duraku-minister of Environment and Urban Planning;
Kreshnik Bekteshi-minister of Justice
Ramiz Merko-minister without Portfolio
Alliance for Albanians
Arben Taravari-minister of Health
Zuhejl Fazliu-minister of Local Government