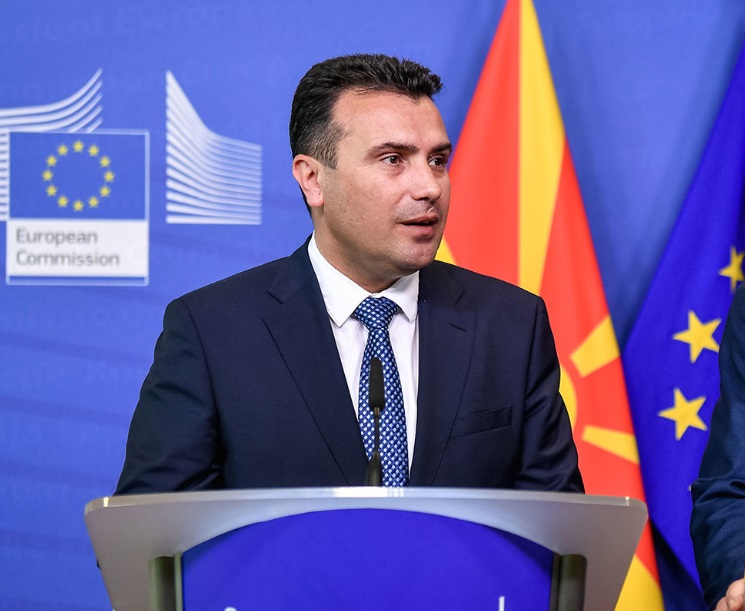 In an interview with Euronews, North Macedonia's Prime Minister Zoran Zaev has expressed concern following the EU's decision not to give the country a date for the stat of EU accession negotiations.
"There is a link between the implementation of the Agreement and the opening and closing of accession Chapters. Especially for internal use in some cases", said the Prime Minister of North Macedonia.
The negative development in the accession negotiations of North Macedonia with the EU freezes some of the procedures stemming from the Prespa Agreement, which concern only certain articles on internal use and not the country's international obligations.
"There is a connection because our Greek friends have accepted that we can do it, because of the future that North Macedonia has with the European Union. In this context, too, the Prespa Agreement cannot be implemented. Part of it will freeze because it cannot be implemented. We will try to implement some provisions, but the two are interlinked, because the process of the opening of the Chapters means we will surrender our national sovereignty to the European Union", said Zoran Zaev, as quoted by Euronews.
Northern Macedonia does not expect immediate accession to European institutions, but a "yes" of the "28" would be the incentive for both North Macedonia and Albania to continue on the right track, the Prime Minister of Northern Macedonia said in an interview on Euronews, which will air on Wednesday.
Foreign Minister Nikola Dimitrov has expressed the same concern today.
"The Prespa Agreement cannot be fully completed if we are out of the accession process towards the European Union", Foreign Minister Nikola Dimitrov said today at a meeting of the Parliamentary Committee on European Affairs. The opposition has also warned of the possibility of reviewing the Prespa Agreement should it come to power.
The European Council's decision prompted the immediate reaction of Italian Prime Minister Giuseppe Conte, who has taken the initiative to bring the matter back to the EU General Affairs Council and to launch a review of the issue even before the end of 2019. That is why the Prime Minister of North Macedonia is in Rome to meet with his Italian counterpart./ibna