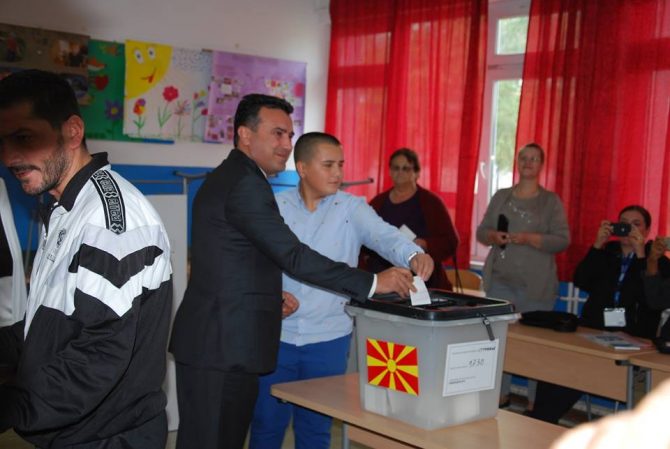 FYROM's Prime Minister and leaders of the governing coalition have cast their vote today by calling on citizens to exert their right of vote in this historical moment for the country.
"I am confident that the majority of people will vote in favour of the agreement with Greece, because more than 80% of them are in favour of EU and NATO accession", declared Macedonian PM, Zoran Zaev after voting in his birthplace Strumica.
Meanwhile, the leader of VMRO-DPMNE, Hristijan Mickoski will not participate in the referendum. This was announced by the spokesperson of this party, Naum Stoilkovski.
"Today's referendum is about an agreement which damages the country. This is why Mickoski decided not to vote, sending a clear message that he doesn't agree with the deal reached in Prespa", Stoilkovski said.
Meanwhile, the leader of BDI, Ali Ahmeti said that citizens today will decide for their future.
"This process should be a quiet one and comply with all democratic standards. This is a historical moment for the country. Based on the information that we have, the process is going well and citizens are deciding on their future", Ahmeti said.
The referendum taking place today in FYROM is an important step into paving the way for the country's EU and NATO accession. /ibna/