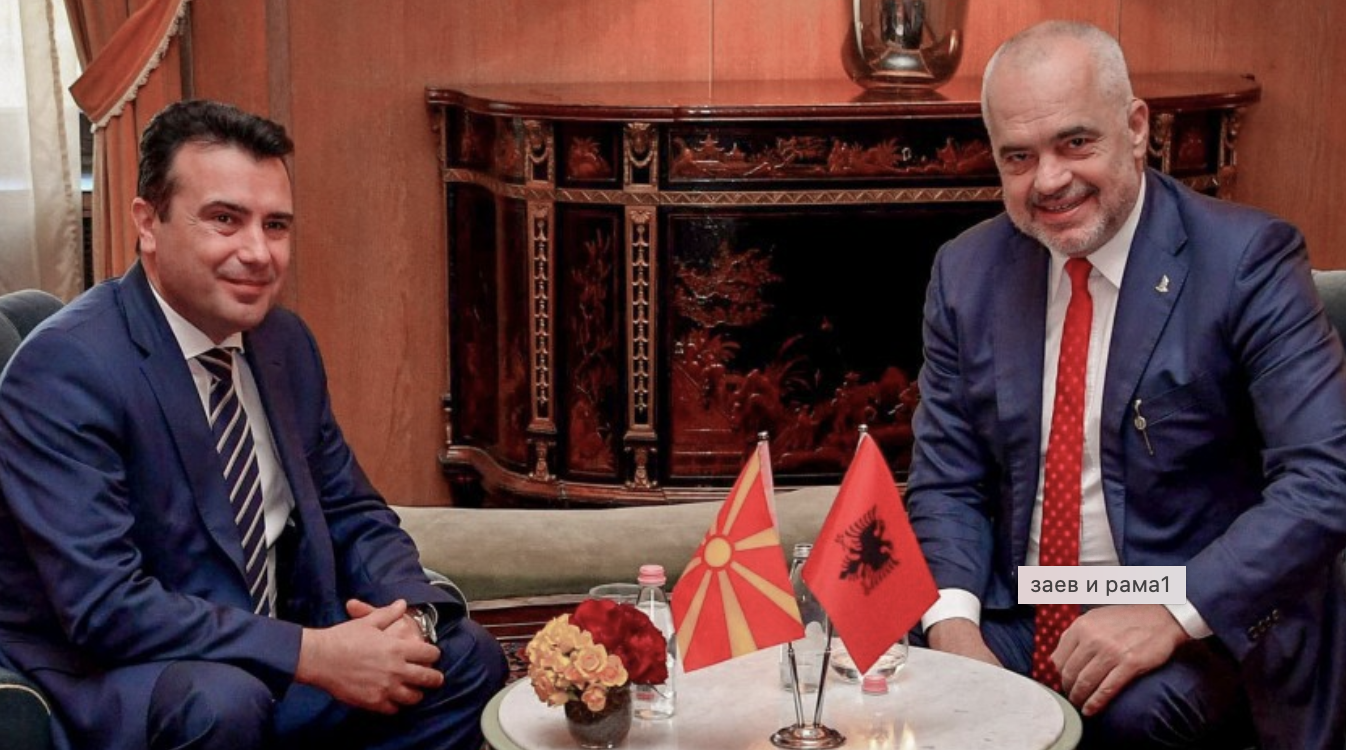 The Prime Minister of North Macedonia Zoran Zaev called on all Macedonians who are citizens of Albania to vote in the April 25th elections, the Socialist Party (SP) of Edi Rama and the candidate of Macedonian origin Vasil Sterjovski, who has been a member of parliament for two years.
"I call on all of you to mark the number 12 in the elections of April 25 and to support the Socialist Party. On the list of the Socialist Party of my dear friend, Edi Rama, is also Vasil Sterjovski, a Macedonian who has been a member of parliament in Albania for two years. The day that the Macedonian Sterjovski became the first member of the Albanian Parliament was historic. April 25 is also an important day, the day you will vote as Macedonians in the Republic of Albania for Vassilis to continue his mission to represent the Macedonians in the Albanian parliament", Zaev was quoted as saying by exit.al.
Zaev and Rama's parties, the SDSM and the Socialist Party (SP), are members of the Party of European Socialists. Prime Minister Rama criticizes Bulgaria's veto over North Macedonia' s ambitions in the EU. The other day, Rama said in a television interview that Bulgaria was blocking North Macedonia because of its own interests. "Look what is happening now, when things are ready, suddenly Bulgaria comes out and blocks North Macedonia. Why does Bulgaria exclude North Macedonia? It hinders it for its own interests. It is blocking it due to its internal dynamics and is holding Northern Macedonia hostage", Rama had said.
The main opposition force is Lulzim Basha's Democratic Party (DP) of former President Sali Berisha, where together with VMRO-DPMNE, they are part of the right-wing European People's Party. So far, the opposition of North Macedonia has not received any indication about the Macedonians in Albania and who they will vote for.
Macedonians are one of the five minorities officially recognized in Albania, along with Greeks, Serbo-Montenegrins, Roma and Armenians. The latest census in 2011 put their number at around 6,000, although some NGOs claim that there are more./ibna