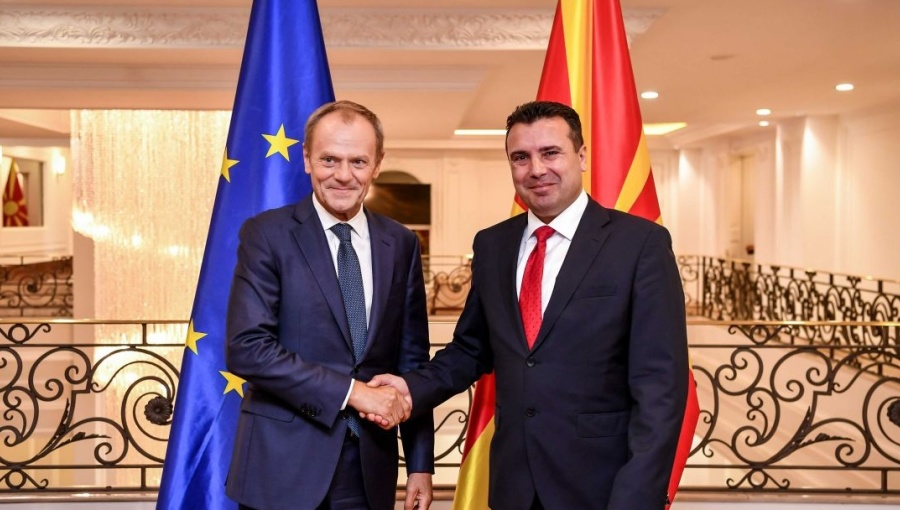 The ruling parties and opposition in North Macedonia are divided over the date for the start of EU membership talks. Prime Minister Zoran Zaev is optimistic and confident that the date will be given.
"It is time for the EU to speak up. We deserve it. I am convinced that the European Council on October 17 and 18 will make the long-awaited decision to start talks with the country", says Prime Minister Zoran Zaev.
VMRO-DPMNE leader Hristijan Mickoski, on the other hand, does not believe the EU will set a date for the launch of accessionnegotiations with the European Union.
"The date will be extremely contingent, and according to the news I have, it is possible that there will be no date at all. Our partners see that thieves rule in our country. For these reasons, the date will not only be conditional, but will also be postponed for another period", Mickoski says.
Among the objections that may be given for not giving the date is the disapproval of the Law on Prosecutors. The government and the opposition have not yet found a common ground on this law. Deputy Prime Minister for European Affairs Bujar Osmani has said that by the end it will not be known whether North Macedonia will get a date for the start of negotiations at a summit in Brussels next week. Meanwhile, Foreign Minister Nikola Dimitrov will pay a working visit to Brussels from today until October 17, when the EU Council and the European Council are expected to make the decision./ibna