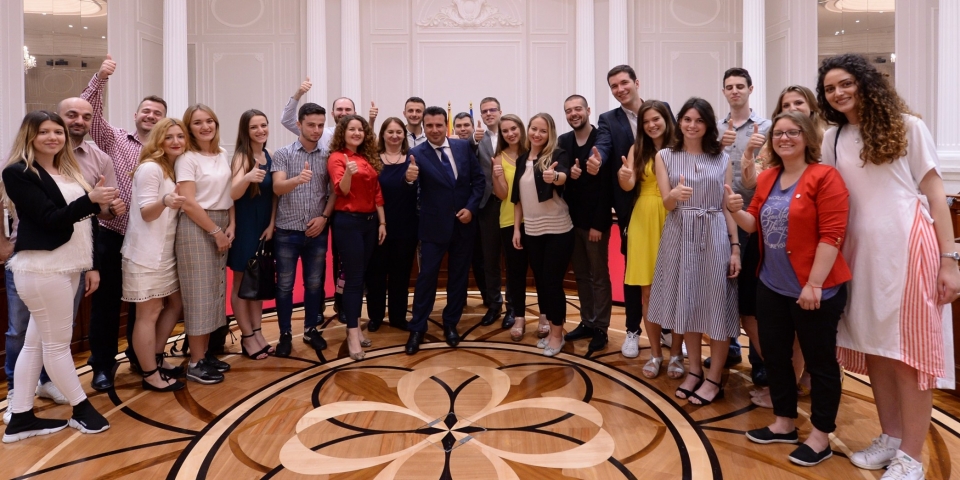 Balkans is changing and many open issues are being closed. This was declared by FYROM's PM, Zoran Zaev in a meeting with a group of youngsters from the countries of Southeast Europe, who are holding a tour in the Balkans.
During this meeting, Zaev praised the agreement reached with Bulgaria and Greece.
"We hope that we will build a better future for our children. Our goal is to become members of the European Union. We believe in European values and we believe in them more than some EU member countries believes in them", Zaev said.
The Balkan tour has been organized by the European Movement-Novi Sad, European Fund for the Balkans and the Austrian embassy in Romania. /ibna/