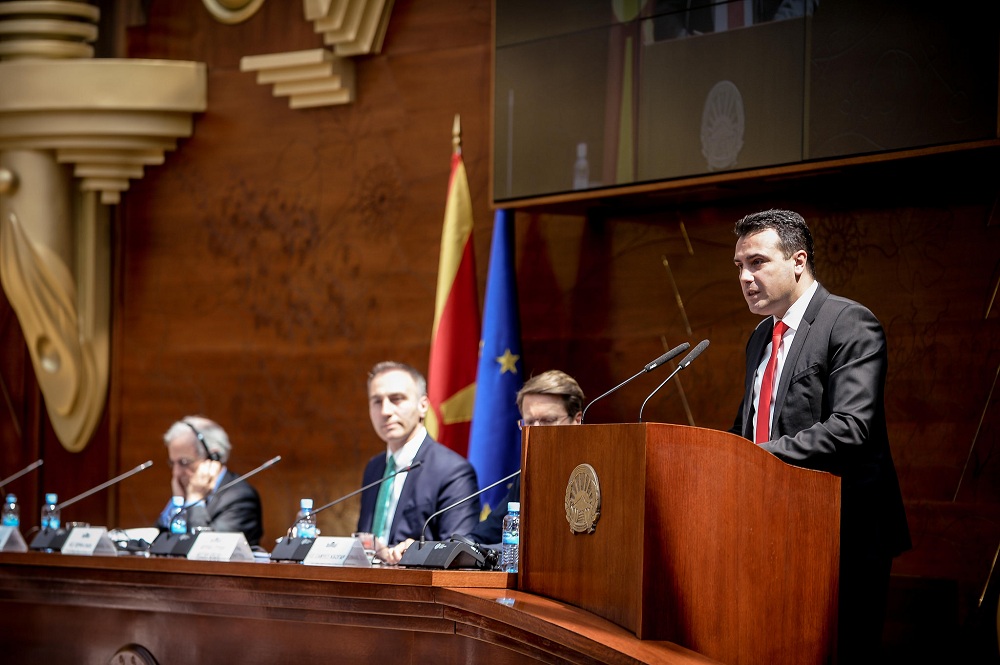 Prime Minister of FYROM, Zoran Zaev, said today that now that the recommendation for the start of EU accession talks has been given, the team that will lead the the talks will immediately be appointed.
Zaev said that he's very happy with the recommendation, but now there's a need to focus on the reforms.
"EU accession will require progress in issues such as judicial reform, rule of law, human rights and so on", said Zaev in today's session of the parliamentary committee for European affairs, which discussed the European Commission report on FYROM.
Expert of Balkan affairs, Daniel Serwer, says that the EU report on FYROM is a positive one, but, according to him, there are problems which need to be looked into. /ibna/