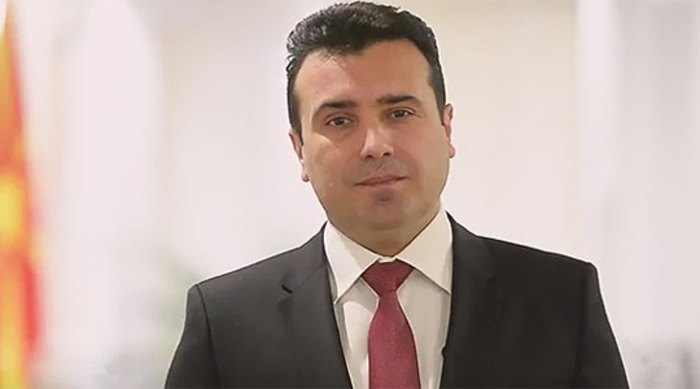 Prime Minister Zoran Zaev  announces the forthcoming investment cycle of about five billion euros.
– One billion on roads, one billion on rail, one billion on energy, new Clinical Center, investment in agriculture and rural development, new treatment plants, regional waste collection and treatment plants, sewage and water supply systems, schools and kindergartens… real projects for real needs of all citizens. Our country is on a good path, Zaev said in a video message on his facebook profile.
But, VMRO-DPMNE President Hristijan Mickoski warns that the five billion EUR investment package announced by Prime Minister Zoran Zaev will turn out to be the largest theft in Macedonia's recent history. Mickoski has already warned that Zaev is deliberately slow-rolling infrastructure investments in order to have more cash at hand in early 2020, when the election campaign should be in full swing.
Zoran Zaev is about to announce investments worth five billion EUR without offering an plan or strategy. The same Zoran Zaev who promised 500 kilometers of new highways, an average salary of 500 EUR and 5 percent annual GDP growth. Who promised he will fight corruption and now mires the country deeper into it, Mickoski said.
Former Finance Minister Xhevdet Hajredini says it is an unrealistic promise of propaganda goals. You remember that similar promises were made by former prime ministers, Vasil Tupurkovski and Nikola Gruevski, after the independence of the country, Hajredini said. These promises come at a time when debates are now being held for early elections./ibna