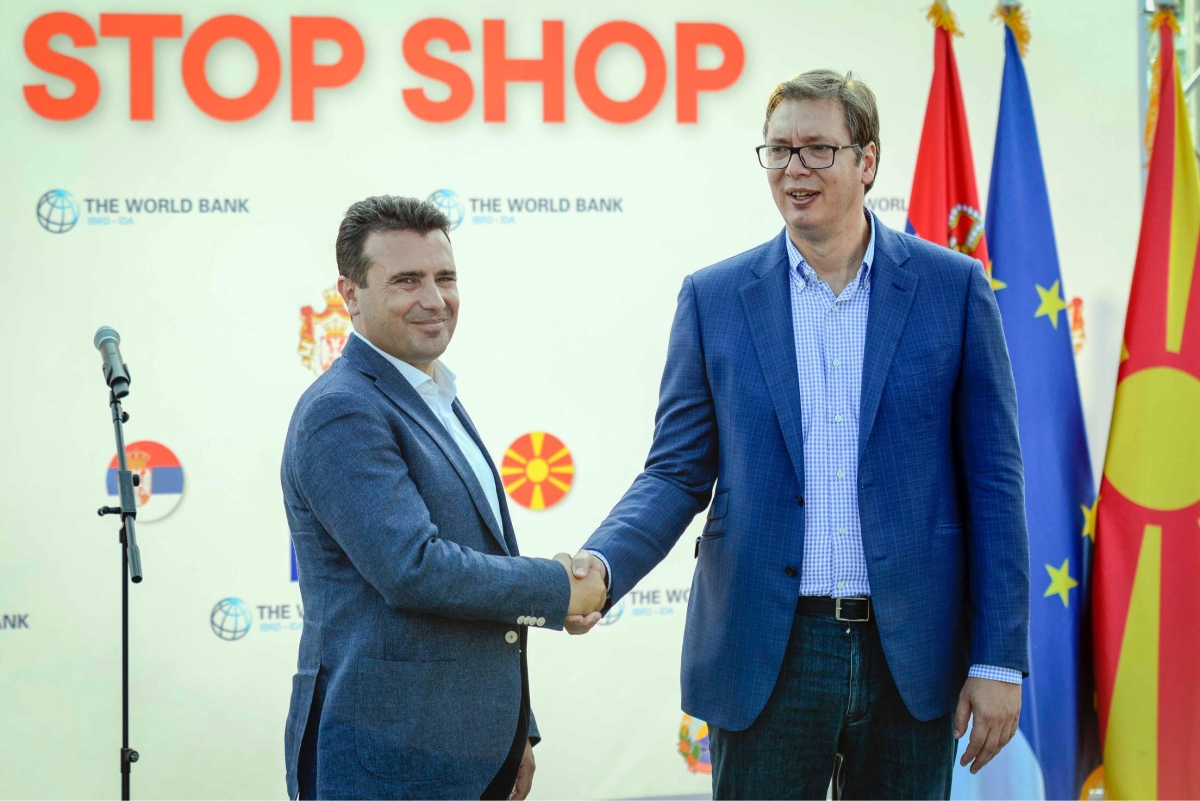 Regional cooperation, the referendum and the issue of Kosovo have been at the focus of a meeting which was held on Sunday between PM Zoran Zaev and the Serb president, Aleksandar Vucic in the border crossing point of Presevo-Tabanoc, where they announced a joint project for the management of borders.
Zaev stressed the need for regional leaders to unite around joint strategic goals. He also stopped on the issue of Kosovo and the recent ideas for territorial exchanges between Kosovo and Serbia, underlining that there needs to be a solution which would guarantee the well-being of all the citizens of Kosovo.
"Macedonia supports a positive solution for Kosovo, a solution which would improve the lives of Serbs, Albanians and all the citizens of Kosovo. There needs to be a solution which guarantees peace, stability and security in Kosovo, Serbia and throughout the region", Zaev declared.
Speaking on the latest idea for territorial exchanges with Kosovo, the Serb president Aleksandar Vucic said that the Serbs and Albanians must leave their hate behind and find a way to normalize their relations.
The project for joint border management offers easier customs procedures for transport vehicles. /ibna/