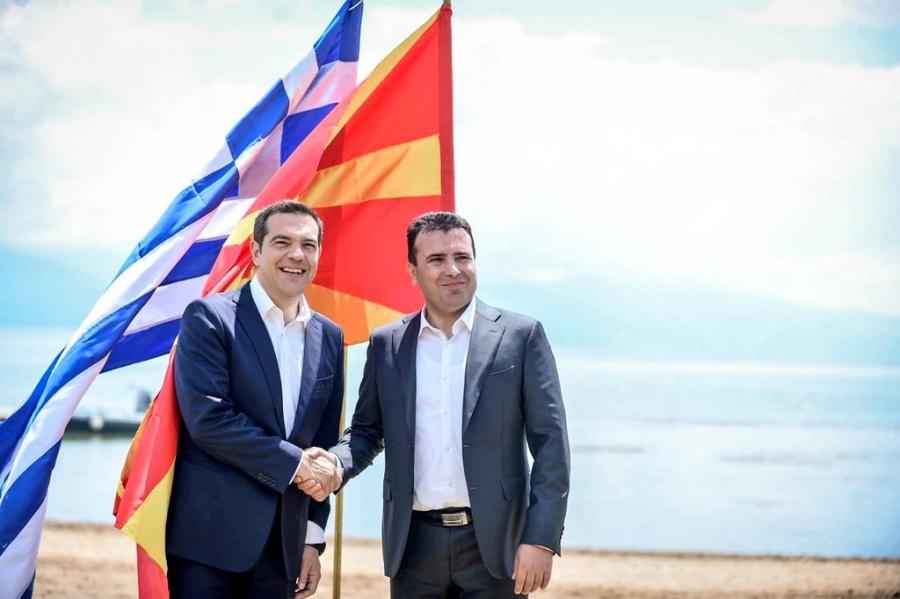 The Hesse Peace Prize for 2020 is awarded to the Prime Minister of North Macedonia, Zoran Zaev, and the former Prime Minister of Greece, Alexis Tsipras. This was announced by the state parliament of Hesse on December 14 in a press conference.
Zoran Zaev (Social Democratic Union, SDSM), Prime Minister of North Macedonia from May 2017 to January 2020, and Alexis Tsipras (SYRIZA), Prime Minister of Greece from January 2015 to July 2019, received the prize for resolving the name dispute between the two states. In the future, the name of Macedonia will be "Republic of North Macedonia".
"With the Hesse Peace Prize we honor two people who have fought for peace and international understanding and who have managed to resolve a conflict that goes deep into history", said Parliament Speaker Boris Rhein.
"As the Greek head of government at the time and as prime minister of 'Macedonia', the two reached an agreement on a decades-long conflict between their countries Greece and Macedonia over the name 'Macedonia'. You have achieved a truly diplomatic achievement that no one has achieved before. Without them, the name dispute that continued after Macedonia's independence in 1991 would continue to burn and the dispute between the two neighboring countries would continue to destabilize the entire Balkan region. The almost thirty-year name dispute between the Former Yugoslav Republic of Macedonia and Greece was resolved peacefully on February 12, 2019 with an agreement. A compromise was reached, in the future the name of the newly formed state in 1991 will be "Republic of North Macedonia". For the first time, a period of good neighborly relations began and the way was opened for North Macedonia as an ally in NATO and as a partner in the European Union. And this success has an impact far beyond the region. The peace agreement sends a message to the world. It is not only the right of the strongest. Even in today's world there is still the path of respect and compromise, the path of peace and stability. And with that, the winners have done nothing less than continuing on the European path in an exceptional way without having to abandon national identities".
"Zoran Zaev and Alexis Tsipras deviate from the pattern of insisting on maximum positions and ruling out an agreement as defeat or betrayal. In doing so, they jeopardized their political careers and had to negotiate with many compromises and concessions to their parliaments. The agreement is linked to the hope of good cooperation and partnership between North Macedonia and Greece. Settlement of disputes is an example of reconciliation between the region and Europe as a whole", said Professor Nicole Deitelhoff./ibna