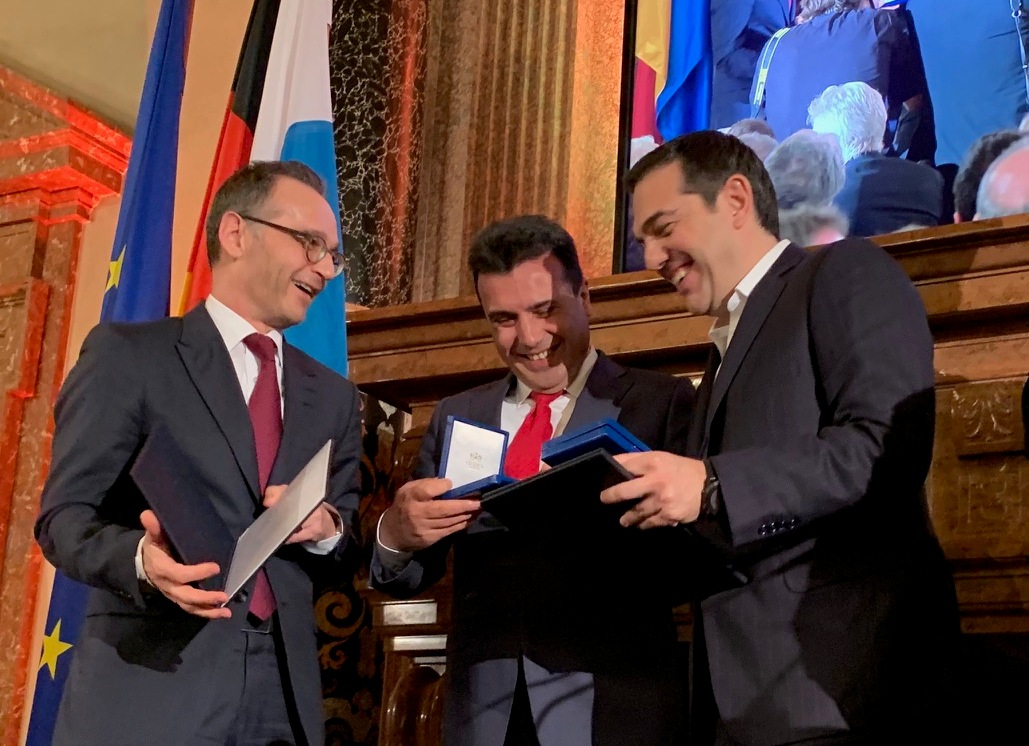 The Munich Security Conference awarded yesterday the Prime Ministers of North Macedonia and Greece, Zoran Zaev and Alexis Tsipras respectively, with the Ewald von Kleist Award in recognition of their efforts to end the dispute. Prime Minister Florian Herrmann hosted the awarding ceremony.
Aiming to honor leading figures in security policy that have made an outstanding contribution to international peace and conflict management, MSC inaugurated the 'Ewald von Kleist' Award in 2009 and among its recipients thus far are Henry Kissinger, Javier Solana, Helmut Schmidt, and Valery Giscard d'Estaing, the Organisation for Security and Cooperation in Europe, former German President Joachim Gauck and late US Senator John McCain.
This is a great honor for the citizens of North Macedonia and Greece, PM Zaev said in a Facebook message.
'I have three words to describe the success of our friendship: Hope, Dialogue and Unity,' Zaev said at the ceremony, extending gratitude to citizens of his country, UN mediator Matthew Nimetz, EU Commissioner Johannes Hahn, German Chancellor Angela Merkel, as well the Foreign Ministers of both countries, Nikola Dimitrov and Nikos Kotzias.