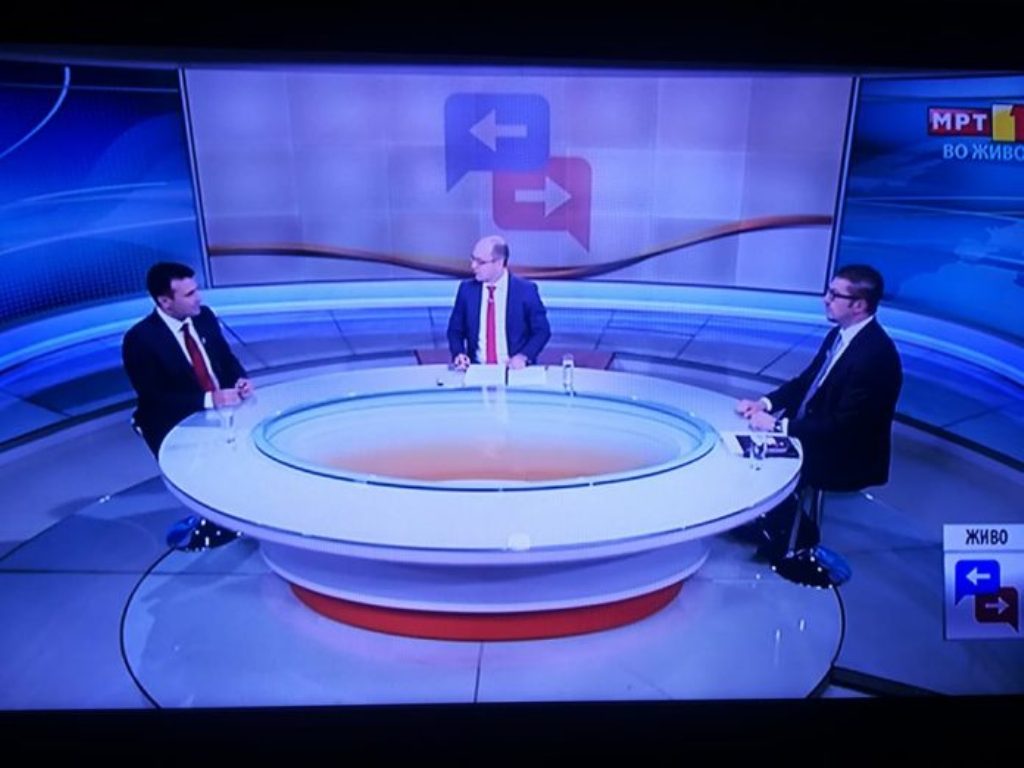 Prime Minister Zoran Zaev and the leader of the largest opposition party, VMRO-DPMNE, Hristijan Mickoski have appeared on a televised debate last night to discuss the latest developments concerning the issue of the name and the latest proposal, Republic of Ilinden Macedonia.
Leader of VMRO-DPMNE, Hristijan Mickoski said that Zaev is the first prime minister to have failed in this process.
"You have made many concessions in front of the Greek side. You accepted the erga omnes proposal and you are willing to amend the Constitution, although you have previously declared that it will not be amended", Mickoski said, saying that the Greek side will continue with other demands. According to him, VMRO-DPMNE is against amendments of the Constitution.
On his part, PM Zoran Zaev said that the government will try to solve this issue through the name "Republic of Ilinden Macedonia" which was proposed for the country.
"Tell me, what's wrong with this name. It's easy to say no without giving arguments. The opposition must assume responsibility in this process. We need to try, because this is a good solution", Zaev said.
According to him, in case the sides agree on the full package which is being negotiated for the name contest, then citizens will have their say in a referendum. /ibna/