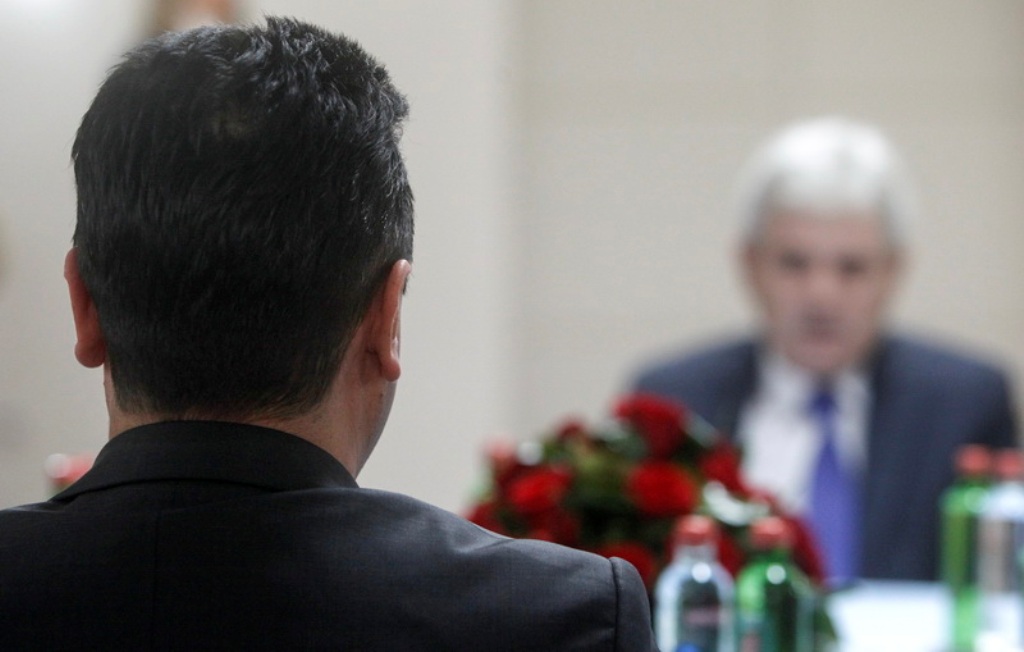 Prime Minister and social democrat leader, Zoran Zaev is in search of a candidate for the upcoming presidential elections in North Macedonia.
The Social Democratic Union Party (SDSM) has announced that it will elect its presidential nominee by 3 March. But, for the moment, talks are taking place with Albanian political parties to ensure their support.
"This is an opportunity and we're trying to make the most of it", Zaev said following a meeting with leader of BDI (Democratic Union for Integration), Ali Ahmeti.
"We will discuss this issue with the party's structures and we will bring the final decision. We may be able to come up with a joint candidate", Ahmeti said.
Experts of political affairs are expecting the electoral campaign to be a tough one, but it's not yet clear if Albanian opposition will come up with its candidates or whether it will support the consensual candidate who will be supported by all parties of the majority.
Analysts say that it would be better if parliament elected a consensual president.
Analyst Zoran Ivanov says that there's no need for an electoral campaign. According to him, it's parliament that should elect the president with two thirds of votes. According to him, this is the best, the most rational and the most effective solution.
The largest opposition party, VMRO-DPMNE has nominated a university professor, Gordana Siljanovska as its candidate for the presidential elections that will be held on 21 April.  /ibna/