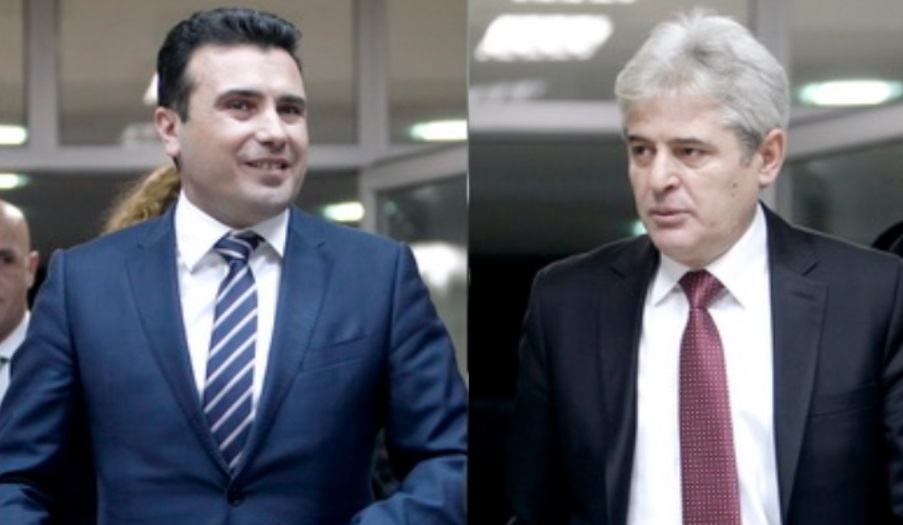 Prime Minister of North Macedonia, Zoran Zaev and DUI (Democratic Union for Integration) leader, Ali Ahmeti have reached an agreement on running in the presidential elections with a joint candidate.
"By running a joint candidate for the presidential election, we're proving to the people of this country that we're mature political parties", Ahmeti said.
According to him, in the days to come, the coalition allies will decide between Radmila Sekerinska, Nikola Dimitrov, Oliver Spasovski and Stevo Pendarovski. The name of the candidate will be announced on Friday. The presidential elections will be held on April 21.
Macedonian opposition led by VMRO-DPMNE has nominated Gordana Siljanovska as candidate for the presidential elections. /ibna/