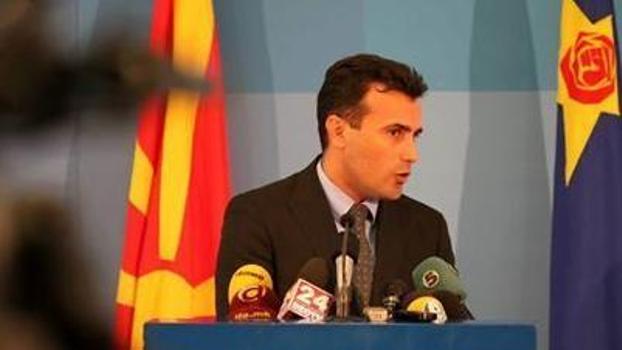 Skopje, April 25, 2014/Independent Balkan News Agency
By Naser Pajaziti
The head of the largest Macedonian opposition party LSDM (Macedonian Social Democratic League), Zoran Zaev said today that the leader of the biggest Albanian party BDI (Democratic Union for Integration) must be held responsible for the situation created in the country, as it's part of the governing coalition.
Zaev said that he must also be held responsible due to the calls toward the Albanian electorate to boycott presidential elections.
"Ali Ahmeti is the leader of a political party which is part of the governing coalition. He and his party are to be held accountable not only about the situation in the state, not only before voters of BDI, but also before the entire electorate of Macedonia. Is it a European standard to ask voters not to vote? In a state where there's democracy, is it good for the party in power which also controls the ministry of Justice, to boycott the elections?", declared Zaev.
According to him, the party that claims that its priority is the accession of the country in the European Union and the NATO, dares to exert pressure and intimidate the citizens in order to dissuade them from voting.
"Citizens must finally understand what sort of situation are they facing and that they're barely surviving under the rule of this irresponsible government which has only cared for its own interests", declared the leader of the biggest opposition party.
Zaev made these declarations after the calls of the biggest Albanian party, BDI for the Albanian voters to boycott the elections and not to back any of the presidential candidates on Sunday's polls. /ibna/