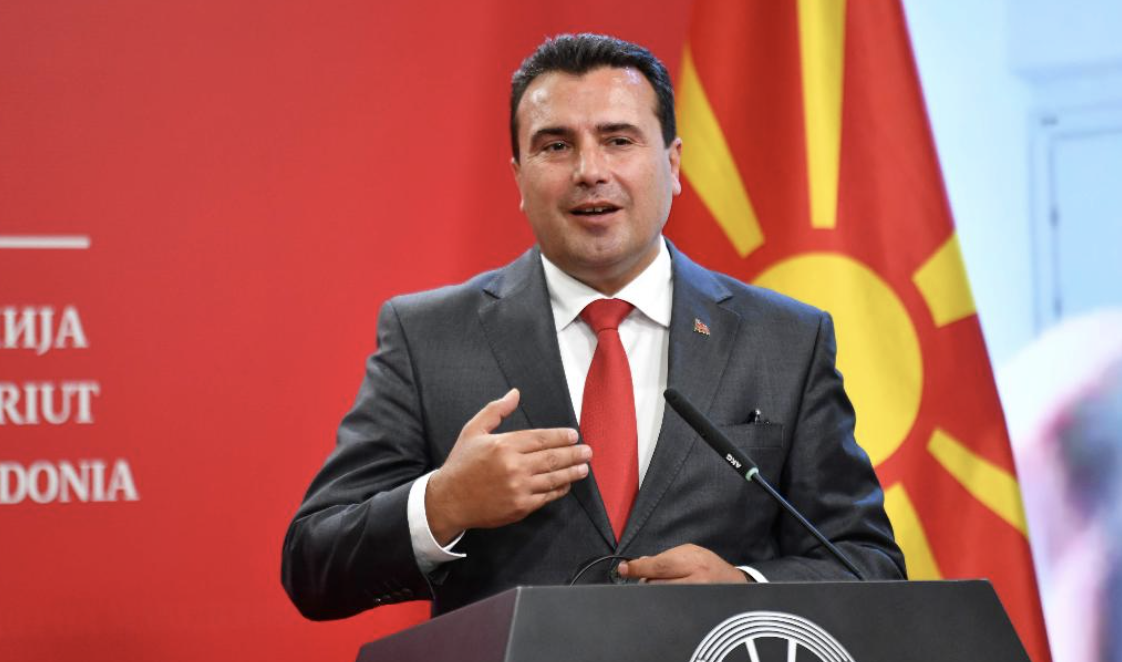 Prime Minister of North Macedonia Zoran Zaev reiterated that neither he nor the EU had received guarantees from Bulgaria on the veto of the country's accession process to the Union, stressing that the working groups are still working and that a solution can be found if both sides want it.
"We did not receive guarantees from Bulgaria during the Slovenian organisation of the EU-Western Balkans Summit, nor did the EU receive guarantees. The messages were clear and I believe President Radev understood them. I believe that bilateral issues, we should sit down bilaterally and resolve them. The working groups are still working. I believe that the harmonization of the texts will be achieved, this issue will be resolved, because these are resolvable issues, that is, I will say that it is simple, that the abbreviation of the name is the same as the long name, North Macedonia is the same as the Republic of North Macedonia, that we have no territorial claims on any of the neighbours. Of course, we have no territorial claims against the Republic of Bulgaria, Zaev said in response to a reporter's question at a government press conference.
I believe, Zaev said, that if a solution is found, it will be found if both sides want it.
"If one side wants to continue to exclude and do so, it remains on the same page. We certainly need Bulgaria's support, it is one of our first neighbours, an eastern neighbour. Apart from friends, we often call them brothers and brothers help each other, they don't find ways and reasons to block each other. Bulgaria is a member of the EU and the EU without a country cannot make a decision, but I am convinced that the logic of politicians outside the electoral process, in calm waters, in a more stable time will prevail and prevail so that we can write a beautiful history, which we will leave to the youth, children and future generations, Zaev said.
Asked about the statement of the "Macedonians" in Bulgaria in which they want to stop unprincipled compromises with this country, PM Zaev stressed that it is neither European nor right to interfere in the internal affairs of other countries.
"We must do what all other countries do whenever citizens in other countries call, and this is a call for respecting international agreements for everyone and always seeking their rights before the European Court of Human Rights in Strasbourg. "It is not European, it is not good neighbourliness, it is not friendly for us to get involved in what is happening in Bulgaria, nor do we want anyone to get involved in our country," Zaev said.
He added that our constitution says the country should not interfere in the internal affairs of other countries. He stressed that this is mentioned in the Good Neighbourhood, Friendship and Cooperation Agreement, which also reiterates not to interfere in Bulgaria's internal affairs.
He stressed that he does not see Bulgaria's request for the inclusion of the Bulgarian national group in our constitution as interference in our internal affairs. This, he said, is the right of every country to ask for it, as it is our right to decide whether to do so.
"It is also the right of Bulgaria, as here, whether to respond to the statement published by citizens there, citizens of the Republic of Bulgaria on certain opinions or proposals. If we really want to be European, we have to look at things in a European way. "If we want to go back to the fact that we are the centre of the world and everything revolves around us and we are the most important in the world, while we do not respect all our neighbours, the rest of the world, that is another matter," Zaev said./ibna