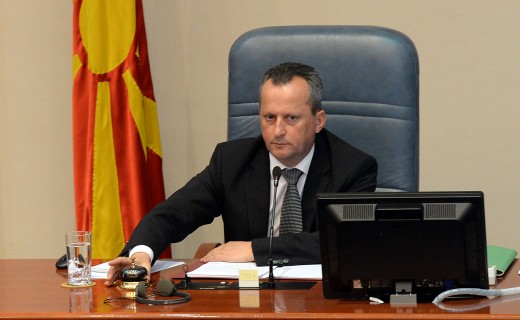 Skopje, 20 May 2015/Independent Balkan News Agency
By Naser Pajaziti
Speaker of Parliament in FYROM, Trajko Veljanovski declared today that since independence and up to today, his country has clearly articulated and is working hard to meet its strategic goals, such as accession in the NATO and European Union. Veljanovski stressed this in a speech delivered in the Parliamentary Dimension of the Incentive for Southeast Europe taking place in Skopje.
He said that the neighboring country, Greece has left FYROM outside of NATO.
"In 2008, in the NATO Summit in Buchest, along with Albania and Croatia, we, too, should have had become NATO members, but due to the absurd name dispute, the southern neighbor, Greece, blocked our accession, by using its right of veto", Veljanovski said.
Commenting on the current developments and political crisis in the country, speaker of Parliament Veljanovski said that the crisis comes as a result of the lack of political will by some political elites.
"It's been more than a year that these political elites have not respected the will of the people expressed in the last general elections and they are boycotting parliament", Veljanovski declared, demanding for all sides to show responsibility for the solution of the political crisis. /ibnha/