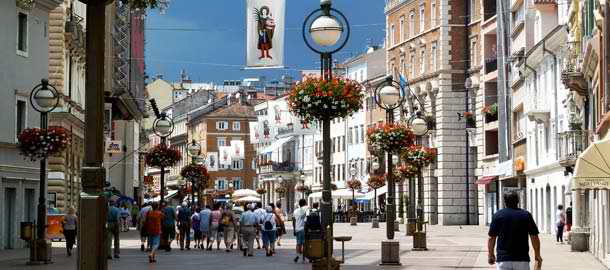 By Natasa Radic – Zagreb
According to preliminary results of a national survey on the habits and attitudes of children and young people's use of alcohol, drugs and gambling, conducted by the Ministry of Health and the Police Directorate, as much as 81 percent of eighth graders in Croatia (14 years of age) consumed alcohol one or more times.
The study was conducted as part of the "Healthy for 5" on more than 12,000 students from different regions of Croatia. The national survey showed that 11 percent of first-grade students of secondary schools (15 years old) one or more times in their lives consumed marijuana or hashish, and nearly one third of the students once or twice were inhaling glue or other solvents (inhalants).
More than half of students in the last 30 days were out after 11 PM without an adult, most of which had the permission of their parents to stay out that late.
Just in the last 30 days almost 25 percent of students of second grade of high school (16 years old) either gambled or went betting, where boys are more prone to do it. Students would gamble or bet more often, but what prevents them the most is the lack of money, to a lesser extent the prohibition because they are minors, and they are not fearing at all of the possible reaction of their parents or any sort of legal penalties.
Health Minister Rajko Ostojic said that these data are alarming, therefore, the most important things are prevention and education, and only then comes repression and possible inspection. He said that parents "should not stick their heads in the sand like ostriches."
-Prevention, education, and repression – but only as the ultimate resort are key to succeed. That's why we created an interdisciplinary action to awaken the society considering the bad habits among the youth, and those are alcohol, drugs, smoking and addiction – said the health minister.
"Healthy for 5" is implemented to promote the message "NO to drugs, NO alcohol or gambling – Live healthy, be healthy, because a clean environment is a healthy future." The project is jointly implemented by the Ministry of Interior, Ministry of Health and Ministry of Environment and Nature Protection with the support of the Ministry of Science, Education and Sports and the UNDP.