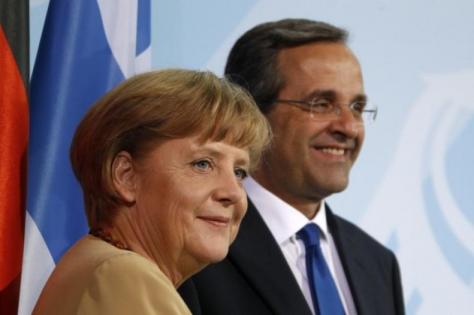 By Christos T. Panagopoulos
Prime Minister, Antonis Samaras, will be visiting Berlin today, in order to participate in the summit about the youth unemployment in Europe, as AMNA reported on Wednesday.
According to the same source, Mr. Samaras will be escorted by Minister of Labor, Social Security and Providence, Yannis Vroutsis along with Secretary General of the Ministry of Labor, Anna Stratinaki and director of the National Organisation for Employment (OAED), Thodoros Abatzoglou.
The summit, organized by German Chancellor, Angela Merkel, will attempt to give substantial solutions to the youth unemployment, which is already having a great impact within the European family.
"This is the most pressing problem in Europe", said Mrs. Merkel, noting that the summit will be a great opportunity for EU leaders to share their experience about political measures that would be effective against this problem.
Source: AMNA