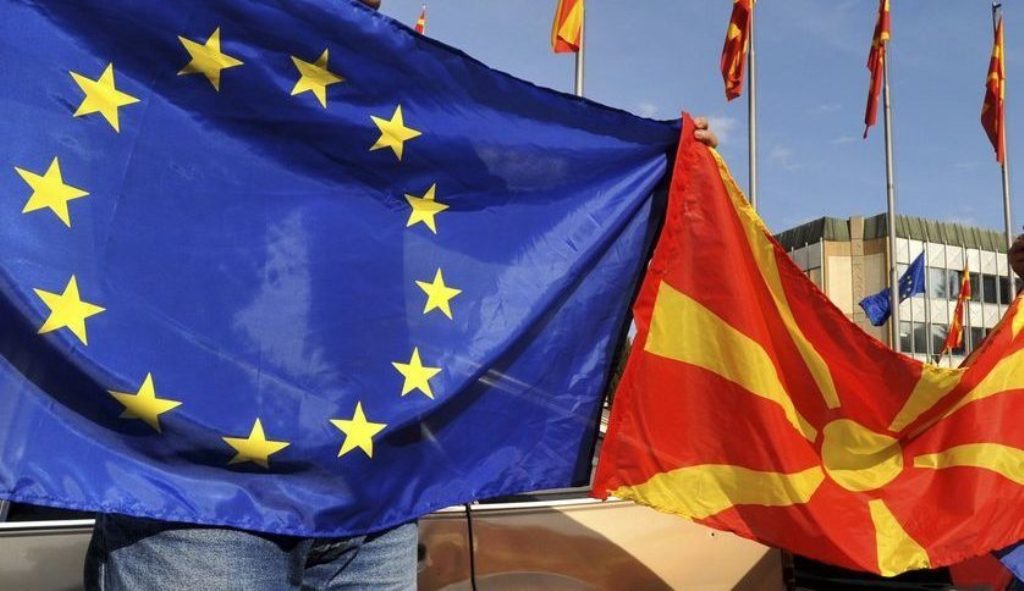 Students in North Macedonia would want the EU to do more about their country. They've been involved in the domestic political debates taking place as to whether there will be a date for the start of accession talks with the EU in October or not.
Anila Pajaziti, a student at Southeast Europe University in Tetovo, along with a group of other students have sent a letter to German chancellor, Angela Merkel asking her to intervene in favour of the opening of accession talks. "We delivered this letter at the German embassy. We demand that North Macedonia be given a date without any delay for the start of accession negotiations. To us, as citizens and students, it's very important that the EU renews its promise", says the student from Tetovo.
Sanja Mladenovska, a student from Skopje also says that the EU must contribute for the youth of this country not to leave, but to build a future in here. "If there's no perspective and if such situation continues, of course, everyone will leave. Here, we're being isolated and there's a clear lack of perspective", says Sanja Mladenovska.
Authorities in Skopje are optimistic that the EU will decide to issue a date for North Macedonia. In several occasions, PM Zoran Zaev has declared that negotiations will open in October and that the country deserves such decision. /ibna/