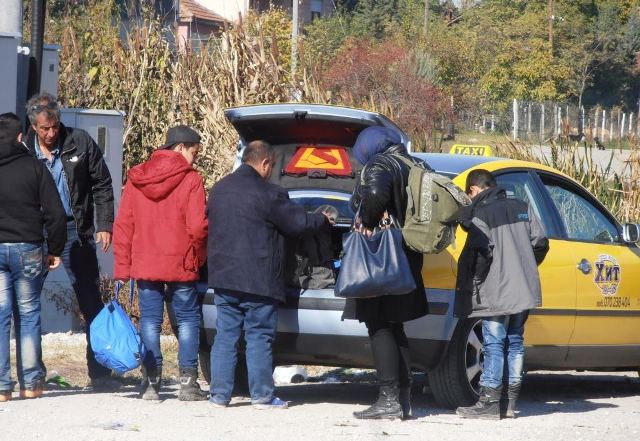 Skopje, 2 December 2015/Independent Balkan News Agency
By Naser Pajaziti
Many young people in FYROM want to leave the country. This is the conclusion of an opinion poll conducted by NGOs and "Friedrich Erbert" foundation. Based on this study,  one in two young people or over 50% of them want to leave the country, while 35% of them have said that they are ready to abandon their country forever.
According to this study, the reasons for such decision relate to: the difficult financial situation, unemployment, low living standards, lack of reforms in different domains of society, etc.
Fuat Mellova, who has a degree in economics, told IBNA that FYROM doesn't offer any perspective and that he has decided to leave the country.
"There's no perspective here. The situation is worsening on a daily basis and we're going from one crisis to another. The political class is being irresponsible. It's been two years that I have completed my studies and I'm unemployed, living on a social allowance of 20 euros a month. They're not enough to survive. Employment is a problem, because one has to be part of a political party, otherwise, there's no chance to get a job. In the private sector, there are not enough jobs and salaries are not good either", says Fuat Mellova.
Over 70% of people are not satisfied with the current economic, financial and political developments. 65% say that it's hard to get a job and according to young people, state administration is one of the only and best alternatives for employment.
Representative of "Friedrich Ebert" foundation in Skopje, Nita Starova says that the results of the study are worrying and that this issue must be treated as a priority in the highest state institutions.
"These are worrying figures on the migration of young people. A large number of respondents from the age of 15 to 29, declared that they see themselves abroad", declared Nita Starova.
Marija Topuzovska-Latkovic from the Institute for Political and Sociological Studies said that in FYROM, one in three young people wants to leave the country once and for all. "Over 33% of young people who were asked, have said that they want to leave the country, because they do not see any perspectives here, while 71% do not believe that the situation will improve in the years to come", said expert of sociology, Topuzovska-Latkovic.
University professor, Lupco Eftimov says that the results of the study are serious. "The reasons why they want to leave are serious and they must be examined. Issues such as education, state of society, political parties, religion and family must be the focus of this examination", Eftimov said. According to him, state relevant institutions must draft a strategy as soon as possible in order to prevent the phenomenon of the migration of young people.
Institutions in FYROM have not offered concrete data as to the exact number of young people who leave the country in a year. According to figures from the World Organization for Economic Development, in 2013 alone, around 20 thousand people have left FYROM. /ibna/