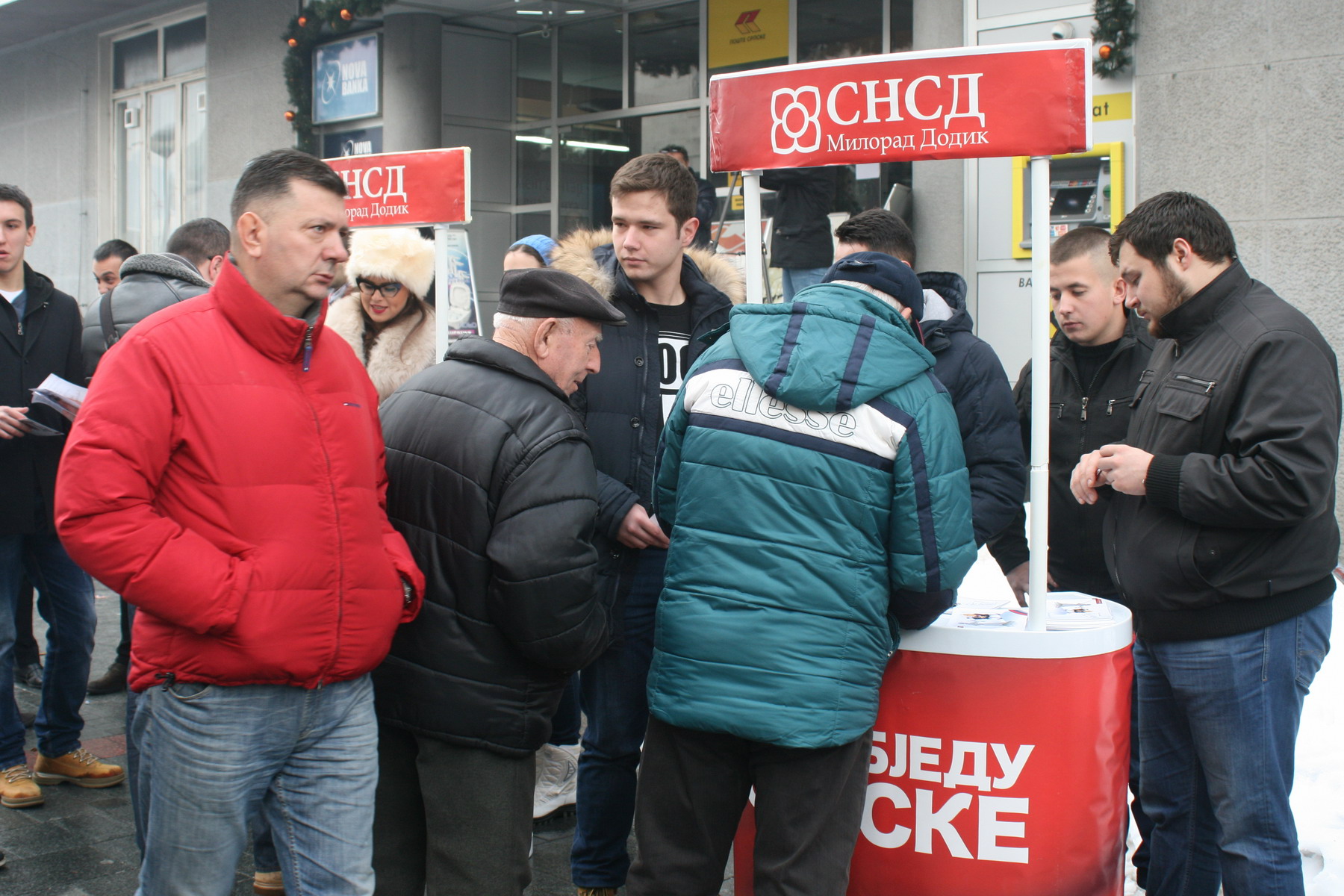 Banja Luka, January 8, 2016/Independent Balkan News Agency
By Mladen Dragojlovic
In the modern era, when postcards are forgotten in many regions, young members of Alliance of independent social democrats (SNSD) organized the action in order to show to OHR, international community High representative Valentin Inzko and foreign judges in BiH courts, that they are not welcome in the state. Surprisingly, they decided to send them about 10,000 postcards.
Young SNSD members printed two different types of postcards with cartoon of foreign judges and Valentin Inzko. On both cards they are depicted as somebody who is preventing justice to do its job. President of the Young Social Democrats, Dusan Petrovic, told the media in Banja Luka on Friday that the judges and the high representative can go home and that they have nothing to look for in BiH.
"SNSD demand that foreigners leave BiH for years, because we have legitimately elected local institutions to do their job", Petrovic said.
He added that SNSD does not dispute the BiH Constitutional Court existence, but the foreign judges are those who generally are always on the side of Bosniaks. It means that foreign judges, together with foreign members of the Constitutional court, have enough votes to outvote the judges from other two constitutional nations in BiH. Petrovic said that the Young Social Democrats carried this action in 30 cities of the RS.
RS president, and leader of SNSD, Milorad Dodik, supported the action of young members of his party. Personally, he filled two postcards and put them in post box to send them to their final destination. He said to reporters that this is a symbolic way to say that RS will continue to fight against those who violate the international peace agreement. RS, in this way, also say to others that its institutions are creating solutions. Dodik said that it was the existence of the High Representative, his long work in BiH, extra-constitutional action and the violation of the laws in the state, and in most cases to the detriment of RS, that significantly marked RS .
"The revolution is of the young people who created this. They have my support because they must create their own future but not the future created by high representatives and acts which violate international law", Dodik said.
He said that the High Representative in BiH, Valentin Inzko, is just a symbol of foreign interventionism, as well as judges who are already 20 years in the Constitutional Court, Dodik said that they must go and leave and that part of the judicial system to local structures.