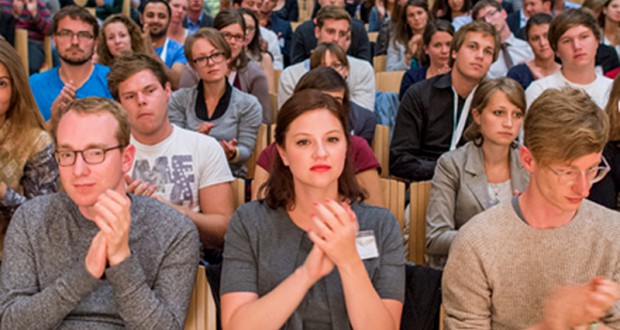 Sarajevo, October 28, 2015/Independent Balkan News Agency
By Mladen Dragojlovic
Head of the Council of Europe Office in BiH, Mary Ann Hennessey, said on Wednesday in Mostar that the social inclusion of young people in vulnerable situations in Southeast Europe is very important issue and that it is necessary to find possibilities to involve more young people in BiH society.
On the two-day seminar named "Youth policy in South Eastern Europe – social inclusion of young people", which took place in Mostar under the BiH presidency of Committee of Ministers of the Council of Europe, Hennessy said that this event represents an opportunity to actualize this issue because young people are often left out of discussions in BiH.
"I hope that together we will manage to improve the position of young people in society and that these issues will be a priority during BiH presidency in Council of Europe. The authorities in BiH have realized that they cannot afford to lose the potential of young people in the country", said Hennessy to reporters.
Assistant of BiH Minister of Civil Affairs, Biljana Veselinovic Camur, considers that the seminar draws additional attention to the young population, their position and the measures which must be taken to improve their situation in BiH.
"We believe that the conclusions and recommendations will be to the benefit of everyone, including the authorities in BiH. In BiH, the Commission for the coordination of youth issues is at the state level and members are representatives of governmental and non-governmental organizations, and this is a good example for others. Cooperation may be the best way to give specific initiatives for the improvement of the position of youth", Veselinovic said.
Project Coordinator of the Institute for Youth Development "Kult", Katarina Vuckovic, presented statistical figures, which show that 60 percent of young people in the Federation BiH are unemployed, four out of five want to leave the country, and only one in six wants to be involved in politics.
"Creation of the strategic documents for the work with youth, and their participation in this process, is crucial to improve the situation of young people in society. Entities must give an answer to what they will do with young people and their problems, and their desire to leave the country", Vuckovic emphasised.
A participant of the seminar, Milos Ristovski from FYROM, considers that a dialogue with young people is crucial for the participation of youth in the community.
'State institutions should give opportunities to young people by providing them with adequate information. In addition, it is necessary to talk with them about certain issues before making decisions on things that affect them", Ristovski said.
The meeting gathered representatives of young people from more than 30 countries, as well as young people from the various associations of neighboring countries.