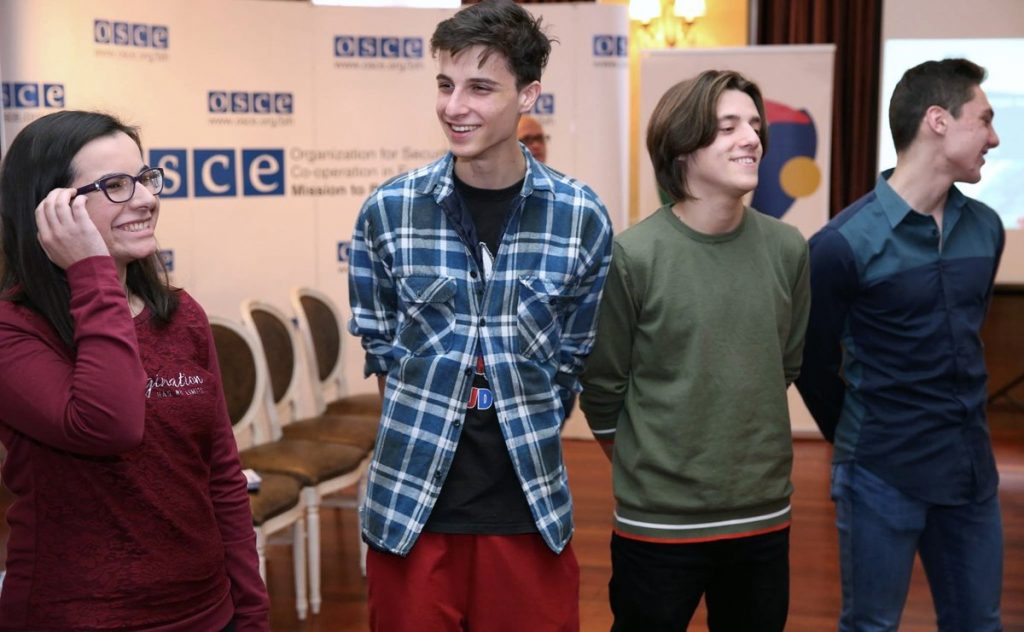 The engagement of young people in creating more a tolerant environment and becoming empowered to counter violent extremist views among their peers has been emphasized as a priority at a two-day Youth Summit, that concluded on Wednesday in the city of Bihać.
The Youth Summit, hosted by the OSCE Mission to BiH, brought together 26 senior school students and teachers from towns Buzim and Cazin, aiming to learn about tolerance and mutual respect for each other's differences. This was also an opportunity to inform young people about violent extremism and how to counter it.
OSCE Mission to BiH in announcement emphasized that the event served as a platform for young people and teachers to talk about the importance of local activities, share information about issues that are pressing them within their local communities and stimulate positive actions and more of youth activism.
"An educational system which promotes critical opinion, intercultural and interreligious cooperation and dialogue is the best prevention of violent extremism. We need curricula that will make primary and secondary school pupils ready to apply newly-acquired skills and knowledge in prevention of indoctrination and recruitment to violent groups", stressed professor Muhamed Jusić from Atlantic Initiative.
Aida Ganovic, psychologist of Centre for Social Research "Global Analitika", said that, usually, the fight against violent extremism includes expensive and repressive methods, while scarce attention is paid to strengthening the educational system.
"Education and events like this offer young people ideas for proactive measures in the fight against development of extreme views. They also encourage enhancement of positive values and critical thinking, and thus have more lasting influence", Ganovic said.
The Youth Summit is organized as part of the OSCE Mission's project on the prevention of violent extremism in BiH. This project contributes to the OSCE's wider campaign "United in Countering Violent Extremism" (#UnitedCVE), which highlights the Organization's comprehensive approach to preventing violent extremism and radicalization that lead to terrorism./IBNA