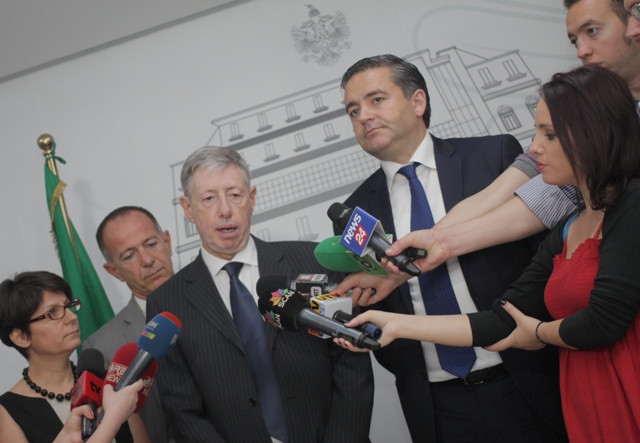 Tirana, 29 June 2015/Independent Balkan News Agency
Albanian youth now has the possibility of developing its professional abilities in different Italian enterprises and companies.
Ministry of Social Affairs of Albania and the Italian Ministry of Labor and Social Policies have been engaged for concrete collaboration in the domain of professional formation of Albanian youth , in order to offer them the Italian expertise and then bring this expertise to Albania.
Minister of Social Affairs, Blendi Klosi says that during a meeting (photo) with the Italian ambassador to Albania, Massimo Gaiani and the delegation of the Italian Ministry of Labor, the two ministries agreed on promoting professional practices of Albanian students to Italy.
Albanian youngsters who are interested on gaining western experience, will be given an opportunity to be selected by an enterprise in Albania and carry out a 3 to 6 months of practice in companies in Italy.
Based on this agreement, the Italian side, upon the request of the companies involved, will facilitate the identification of training institutions in Italy and of the company that will receive the selected workers.
Meanwhile, the Albanian side engages on offering the necessary support and cooperation in Albania, in the phase of the identification of professional needs of the enterprises that are involved and of the technical skills for the development of the required profiles in the sector of sailing and ship yards.
This is the first time that such agreements are signed and their purpose is to enable Albanian students obtain the European experience and develop the professions that they have selected in Albania.
Recently, there has been a growing interest of Albanian youngsters for professional education, which for two decades was abandoned massively. /ibna/