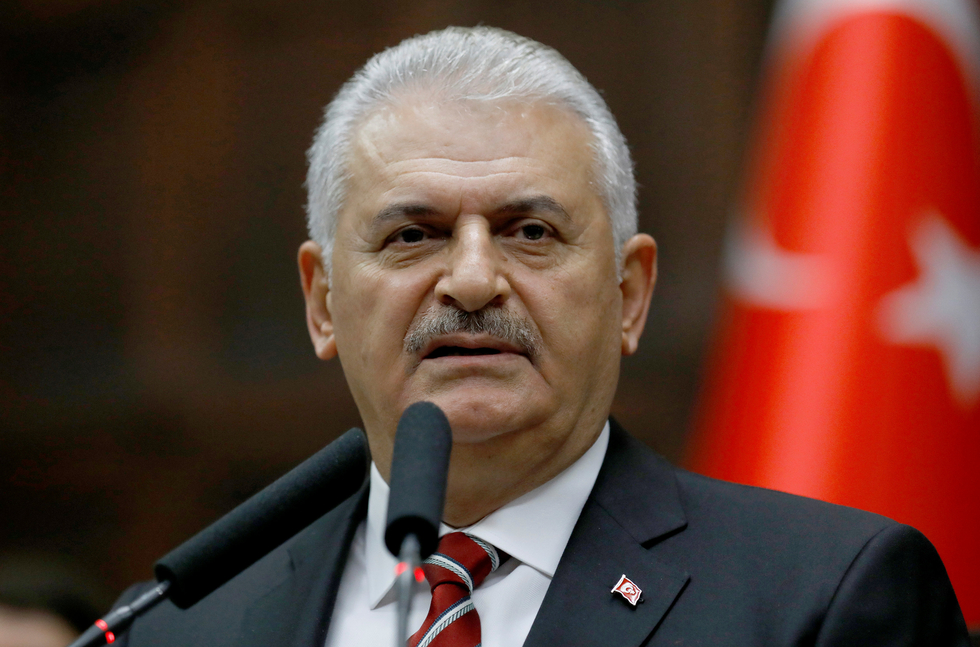 Before his departure to Belarus Germany, the Turkish premier, Binali Yildirim spoke of the phone call he made to his Greek counterpart, Alexis Tsipras.
"What I made clear to my honourable counterpart is that we can solve whatever problem we have through dialogue and contact and, it is for both country's good to refrain from tensions. As far as the Greek side is concerned, Greek forces in the (Kardak/Imia) maritime region should be more careful, behave lawfully and stay away from disputed areas.
What happened in the past few days near the Kardak (Imia) islets is that we responded to certain violations and as a result there was tension.
I also told Mr Tsipras that hydrocarbon oil drillings off the shores of Cyprus is not a wise move. I did stress that whilst resolution talks on the Cyprus issue are still not over, drillings of the kind in disputed maritime zones could lead to negative results."…/
IBNA
Photo: Reuters