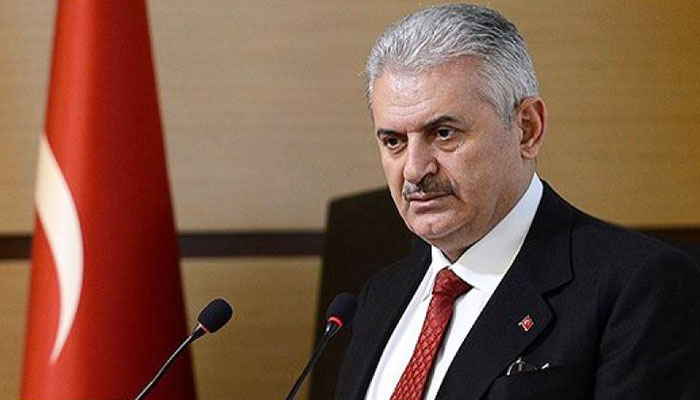 Turkish Prime Minister Binali Yildirim's reported on the developments of the past few days in Imia and disputed the sovereignty of many Aegean islets in statements he made to Turkish journalists .
"We answer to challenges with a smile. But this should not be read incorrectly. We always have an answer to give to hostile behaviour", he said.
The Turkish prime minister said that Greece is a neighbouring country and "geography is destiny. We do not choose the neighbors'
Yildirim also spoke about the presence of the Greek Defence Minister Panos Kammenos  at the Imia islets. "For us there is no value for the Greek Defence Minister to go and pose there. In the Aegean there are 130 islets large and small and they have no owner, it has not been not specified to whom they belong. That's how it is from the past. The problems in the Aegean are not current. They have a long past".
The Turkish Prime Minister revealed that the decision of the Greek justice system for the non extradition of the eight Turkish officers, caused disappointment in Turkey and said that he has written a letter to Greek Prime Minister Alexis Tsipras where he mentions that the matter should be reviewed and said that he "expressed the desire for their extradition". Yildirim stated that has not received a response to his letter./IBNA