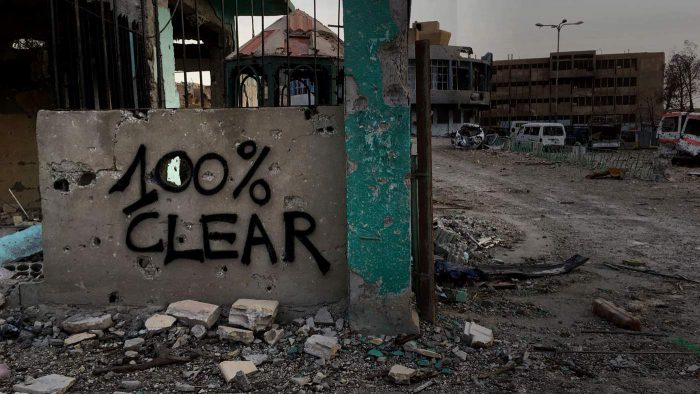 Turkey – U.S. relations definitely will not be this falls slam dunk as ties seem to deteriorate, each time because of a different reason. This Tuesday, the Turkish Premier, Binali Yıldırım slammed the United States, after the revelation of a secret deal between People's Protection Units (YPG) and Daesh (ISIS) terrorist groups in Syria's Raqqa.
Thanks to this deal, the report of which was released by the BBC, on Monday, November 13, reveals that the U.S. – backed Syrian Democratic Forces (SDF) – which is dominated by YPG fighters that Ankara sees as organically linked to the outlawed Kurdistan Workers' Party (PKK)– and Daesh terror group made a deal to help thousands of Syrian and foreign fighters and their families escape from Raqqa along with their weapons and ammunition", reads the English online version of Daily Sabah.
Addressing the American policy, PM Yildirim, speaking at a parliamentary group meeting of Justice and Development Party (AK Party) in Ankara, said: "The YPG terrorists let Daesh [terrorists] leave Raqqa with their weapons instead of eliminating them from the city. One terror group left Raqqa and another settled in. Is this your rational policy?"
Turkey's premier has reiterated he is fearing the results of the close collaboration of the U.S. with one terrorist group in order to fight another. Earlier today, he underlined that due to the steps the Americans decided to take, "The freed Daesh members will be the reason for deaths of innocent people in every corner of the world, including Turkey, Europe and America."
The report speaks of an evacuation convoy of more or less 50 trucks and 13 buses, and more than 100 vehicles all of Daesh terrorists. Weapons and ammunition were also part of what was driven out of Raqqa. Moreover, it mentions that about 4,000 people, including hundreds of foreign ISIS Jihadists, were allowed to escape from the city after an agreement with the Syrian Democratic Forces. As the report reads, they dispersed in various parts of Syria, reaching as far as the territory of Turkey.
The Syrian town, once ISIS (or Daesh) stronghold was liberated on October 17, 2017.
The Turkish statement of November 14
The Turkish Foreign Ministry in a statement which was released on Tuesday night said: "As we have emphasized on every occasion the purpose of the PKK/YPG in Syria is not to fight against Daesh but to create an illegitimate fait accompli on the ground, to occupy territories, and to alter their demographic structures.
Statements by representatives of the international coalition against the Islamic State and the US Department of Defence, which not only did not deny the existence of an agreement, but instead said it was "respected" is an "extremely grave and eye-opening revelation."
Asked about the report at a press conference at the Pentagon, Colonel Ryan Dillon said that "out of the 3,500 civilians who had left Raqqa at that time, fewer than 300 were identified as potential ICF fighters".
The agreement with the SDF predicted that photographs and fingerprints of all men at a military age would be recorded to prevent known jihadists from escaping, according to Colonel Dillon. He said, however, that he can not say "with 100% certainty that all fighters were identified when they left Raqqa". As he said, it is "likely" that some "fighters might have hid among the civilians" or "have posed as local ISIS members" and managed to escape…/IBNA
Photo: BBC