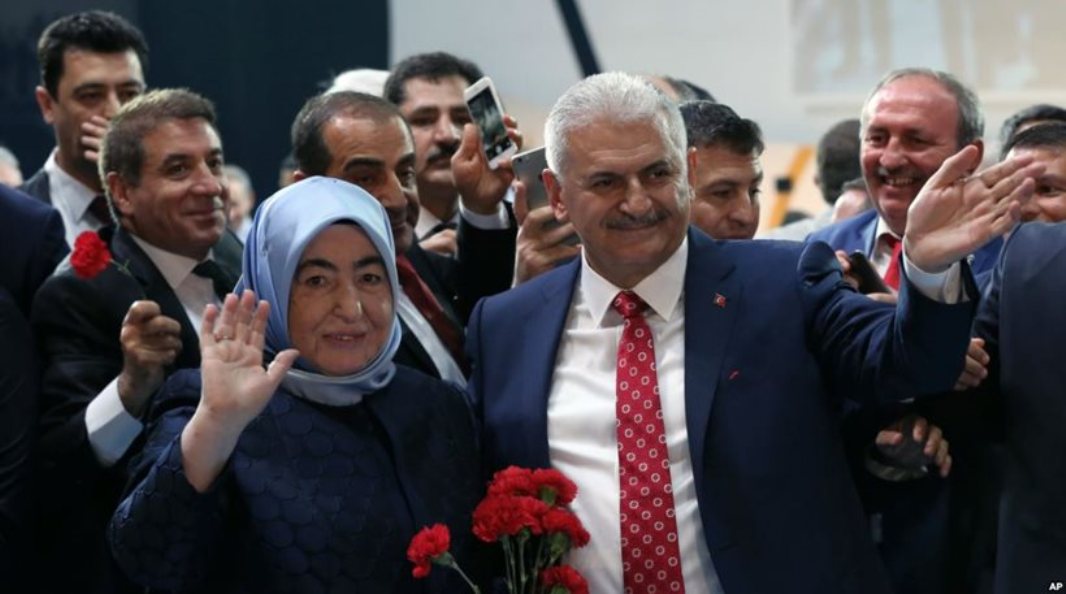 With a visit to a mosque in Komotini, Binali Yildirim completed his short visit to Greece last night. Speaking to the faithful of the Kir Mahalas mosque, after conveying a message by Recep Tayyip Erdogan, the Turkish Prime Minister referred to his talks in Athens.
"In Athens, in our meeting with the Prime Minister [Alexis Tsipras], We evaluated the bilateral issues and we jointly decided instead of insisting on the issues that we do not agree on, we will start with what we agree on. And then move on to the issues of disagreement through dialogue. We are neighbours and we have a saying: The neighbour has a need even for the neighbour's ashes. Therefore, the basic principle of neighbourhood is good relations. We have too much to share, why should we fight? "He said and continued, according to the Athens News Agency:
"Apart from his greetings, Mr. Erdogan told me to tell you that apart from being homogeneous and with the same religious affiliations, you are also citizens of Greece. For this reason, you must try and work to develop this country and Greece's problems you will see as your own problems. On the other hand, keep your values ​​and your beliefs. And you will try to nurture your children with these values.
This also applies to our Greek citizens living in Turkey. In one respect, you are a bridge to develop our relationship. For this reason, we do not see the minority issue as a problem. Know that Turkey is always at your side. We will further develop our relations with Greece through dialogue.
We have problems and we will solve them. We have problems in the Aegean, we will solve them. You have problems concerning education, with muftis. Accordingly, there are expectations from Greece on the issue of the Theological School (of Halki). We will discuss all of this, we will not avoid them, people communicate through dialogue."
Binali Yildirim was accompanied in the mosque by Deputy Foreign Minister Yiannis Amanatidis, who wished the people a good Ramadan and referred to the "very good talk" they had with the Turkish Prime Minister in the car. He showed them the amber worry beads [komboloi] given to him by Binali Yildirim and added: "The visit of the Prime Minister shows us that co-operation and cohabitation with Muslims in Thrace is an example for everyone, for all of Europe and the world" ./ΙΒΝΑ