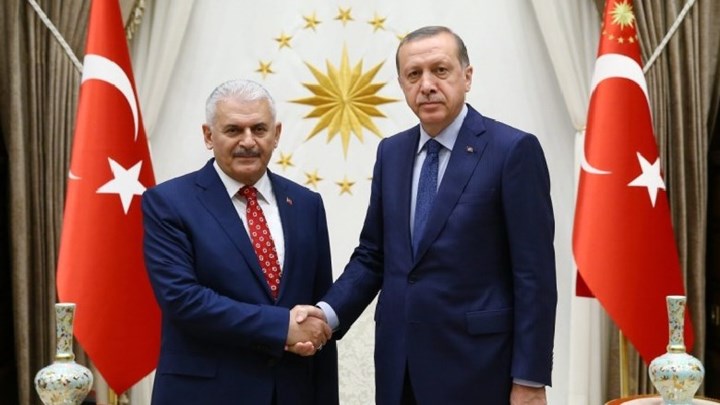 Turkish Prime Minister Binali Yildirim had a surprise meeting with President Recep Tayyip Erdogan, during which it was decided to proceed with a partial reshuffle of the government.
There have been no changes to major ministries, such as the Foreign Ministry where Mevlut Cavusoglu remains foreign minister. Berat Albayrak continues at the Ministry of Energy, Suleyman Soylu as Interior Minister and Mehmet Simsek remains deputy Prime Minister in charge of economy.
There have been changes at the Ministry of Defence, with Nuretin Canikli appointed new minister and former Minister Fikri Isik taking over as Deputy Prime Minister.
Another change was at the Ministry of Health, where Recep Akdag was replaced by Ahmet Demircan.
An interesting exclusion from the new government is Tugrul Turkes, who was vice-president. He is the son of the founder of the Nationalist Action Party, Alparslan Turkes./IBNA