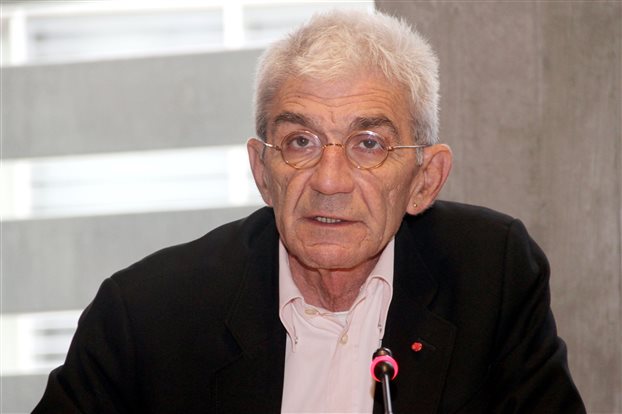 By Spiros Sideris – Athens
The independent Foundation «City Mayors Foundation" (www.citymayors.com) included the Mayor of Thessaloniki Yiannis Boutaris on the list of 26 finalists mayors from around the world, who come into public vote on the website www.worldmayor.com for the title "Mayor of the Year-2014 ".
Among the 26 mayors of cities from all continents are the mayors of Calgary, Canada and Houston of USA, the Bristol and Liverpool in Britain, Ghent of Belgium, the Bordeaux of France, the Lampentusa of Italy, the Riga of Latvia, the Haifa in Israel, Seoul of South Korea, Izmir of Turkey and Sydney of Australia.
The organizers of the electronic voting encourage people to submit their views by voting the Mayor of the Year for 2014. To support the candidacy of Yiannis Boutaris, the citizens who wish to do so may send their comment to the email address [email protected], preferably, either by signing the initials of their name or the full name and indicating whether they are residents of the city or of another area. The voting has already started and will continue until mid-October 2014, as stated on the website. Detailed information and instructions for voting can be found here: http://www.worldmayor.com/contest_2014/shortlist-2014.html
The Foundation "City Mayors Foundation" was founded in 2003 to promote "good, open and strong local government" as stated on its website, www.citymayors.com. It has no relationship with any city or organization, and not commercial or profitable nature. Instead, it is noted, "no sponsorship, advertising, subscriptions, donations or any other source of income is being sought and will be rejected even if offered".
Former "Mayors of the Year" had been awarded the mayor of Bilbao (2012), City of Mexico (2010), Cape Town Town (2008), Melbourne (2006), Dora Bakoyanni as Mayor of Athens in 2005, and Edi Rama as Mayor of Tirana in 2004.
The same institution had anointed the Mayor of Thessaloniki Yiannis Boutaris "Mayor of the Month" for October 2012.