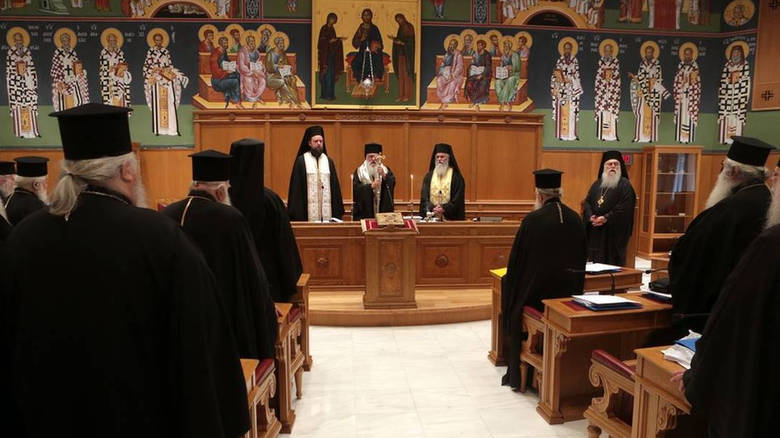 On Friday, November 16, the Holy Synod of the hierarchy of Greece, chaired by the Archbishop of Athens and all of Greece, Mr. Ieronymos, convened in an extraordinary session to discuss the proposal of the Greek Government on the issues of ecclesiastical property.
The Archbishop informed the hierarchs followed by an exchange of views, according to the announcement of the Church of Greece. The Holy Synod decided to continue the dialogue with the State, to set up a Special Committee to study the issues of common interest in order to submit proposals for approval to the Hierarchy of the Church of Greece. Finally, the Hierarchy unanimously decided the continuation of the existing salary regime for clergy and public of the Church of Greece.
The decisions of the Hierarchy of the Church of Greece commented with an announcement the Prime Minister's press office, in which it welcomes the decisions of the Hierarchy, while notes that with regard to the salaries of ecclesiastical officers the responsibility lies with the State.
The full announcement of the Prime Minister's Office:
The Holy Synod of the Hierarchy of the Church of Greece has unanimously reached the decision to continue the State-Church dialogue on issues of common interest.
As a result, the Greek Government will proceed immediately with the drafting of a Draft Law, in the context of the Joint Communiqué of November 6, which is a historic step in the rationalisation of Church – State relations.
The draft law will be brought to the attention of the Special Committee of the Permanent Holy Synod before it is submitted to the House.
The status of the salary of ecclesiastical officers is, in any case, the responsibility and decision of the State./IBNA