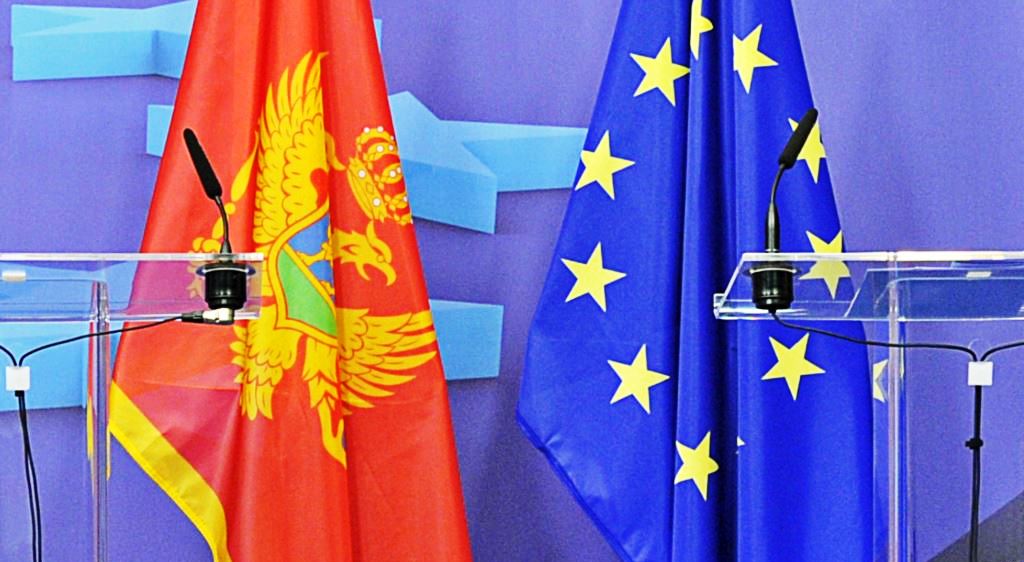 By Adnan Prekic – Podgorica
The change at the head of the European Union, which took place on July 1, coincided with the two years since Montenegro has opened negotiations with Brussels. Negotiations have been opened on the most demanding issues highlighted in chapters 23 and 24, which refer to the rule of law and fundamental human rights. In two years Montenegro has opened 12 negotiating chapters, of which chapter 25-Science and Research and 26 Culture and Education  have been temporarily closed.
Negotiation process between Montenegro and EU has been going on for two years and so far it resulted in the opening of a number of chapters, but based on this information alone we cannot reach a conclusion as to whether  real progress has been made. If it is said that Montenegro for two years has opened 1/3 of the chapters we can say that progress is evident. Yet all in Montenegro agree that "paperwork", or the adoption of laws, is much easier to implement than substantive reforms.
Key suggestions of European partners are related to the need to strengthen the rule of law, freedom of the press and diligent respect for human rights. Most of these suggestions are only legally completed, while concrete and measurable results in these areas are still expected. Most of the problems were presented in the fulfillment of the Action Plan in chapter 23 and 24 that are relating to the rule of law and fundamental human rights. Some commitments that derive from the Action Plan are seriously delayed, but no official warning came from Brussels on the issue.
The chief negotiator of Montenegro to the European Union, Aleksandar Andrija Pejovic says that the country's progress in the last two years cannot be disputed. Montenegro has so far opened 12 negotiating chapters, two of which 25-Science and Research and 26-Culture and Education are temporarily closed. "In addition to the most important chapter 23-Judiciary and fundamental rights and 24-Justice, freedom and security, which are the foundation of the rule of law, we have opened negotiations in chapters 4-Free movement of capital, 5-Procurement, 6-Commercial Law, 7-Intellectual property rights, 10-Information Society and Media, 20-Enterprise and industrial policy, 31-Foreign, security and defense policy and 32-Financial supervision". Pejovic said to add that the fact we have opened a one third of the chapters is a great success, but that does not mean that we will stop. We are currently working on 11 new chapters and are preparing our negotiating positions, adds Pejovic.
Montenegro's Stabilization and Association Agreement was signed on October 2007 and a year later Montenegro filed a formal application for EU membership. The completed questionnaire to the European Commission was sent on Brussels in early 2010. The official candidate status for membership in the EU Montenegro was received on December 17, 2010. In late 2011 the European Commission proposed the beginning of the negotiations in June of the following year, and on June 29, 2012 the European Council announced the official beginning of the negotiations with Montenegro.