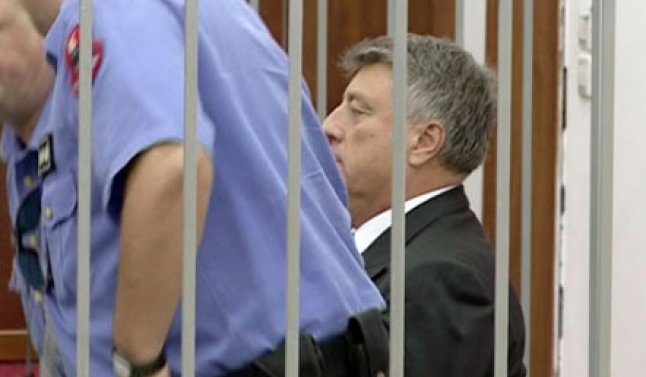 Tirana, 12 October 2015/Independent Balkan News Agency
Prosecution of Tirana has demanded five years of imprisonment for the former Governor of the Bank of Albania, Ardian Fullani.
In today's court session, the prosecution has demanded for the former head of the Bank of Albania to be declared guilty and asked 5 years of imprisonment for him.
If the court issues this sentence, the former governor is only expected to serve two years. The former governor has demanded a fast tracked trial, which was granted by the court and this reduces one third of the sentence. Also, the weeks that Fullani spent in detainment are converted to 50% more and this leaves the time that he must serves to two years. According to the law, Fullani may also be released on probation after suffering half of his sentence.
However, Fullani has been remanded on bail. The former head of the Central Bank is accused of his involvement in the financial scandal of the Bank of Albania, where 713 million ALL went missing.
Ardian Fullani is also accused of violating procedures in the purchase of former "Dajti" hotel and he faces the charge of abuse in the line of duty.
According to the Prosecution of Tirana, based on the investigations, the defendant and former Governor of the Bank of Albania, has not taken adequate measures in applying the decisions and guidelines approved by the Oversight Committee and this has directly led to the theft of 713 million ALL at the Bank of Albania, a theft for which 8 other people have been tried.
Prosecution of Tirana also considers former governor Fullani as responsible for the irregularities in the purchase of former "Dajti" hotel at the amount of 30 million euros. /ibna/