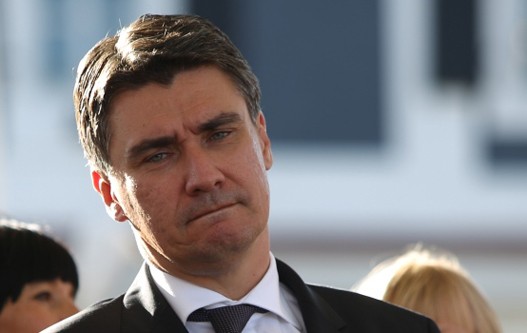 By Natasa Radic – Zagreb
For a long time no statement coming from the Croatian government was cited more in the media than the newest statement of the Croatian Prime Minister Zoran Milanovic (photo):
-I believe that this is the last year of sacrifices. I can tell the citizens that the country will welcome the first healthy improvements and for this we will be fully prepared, strong and resilient – said the Prime Minister Milanovic during his appearance on the main news on Croatian radio television (HTV).
Milanovic commented on the results of local elections and the campaign and commented on the announced strike of the unions of civil and public servants, and spoke about the expected economic recovery of Croatia.
Commenting on the announcement of a general strike and blockade, the prime minister said that his words do not represent the message for the heads of the unions, but the message to the people, tens of thousands of people in the public sector.
-People, we work for you. Have patience. We are neither landowners nor the capitalists nor the owners of capital or stockholders. Certainly, we do understand the problems. If there is one billion kuna to be found, than that is the truth. We do not have any option or resources to take the money from. Now we are facing the threat to blockade the entire country. I have nothing against the unions. I don't have nothing against the fact that everyone should have the maximum salary possible. But, at this point it is not possible. We will  have to agree on it. Eventually this will have to happen – said Zoran Milanovic and added that the workers in the public sector will be restored in their entire rights when Croatia returnes to the level of GDP  before the crisis. In this light, he said he believes this is the last year of austerity.
– I believe in the prime minister's words, because I do not want to be pessimistic. Simply, the economy has to get better – says Ivana Jelic, a school teacher from Zagreb region. Her union also announced a strike, but she hopes that this will not occur.