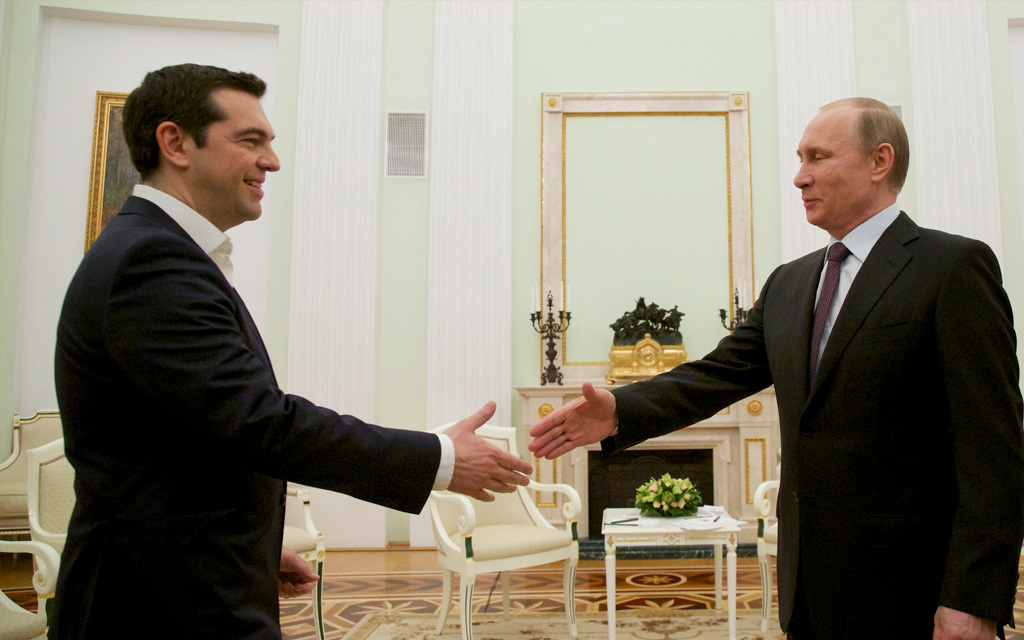 Athens, March 15, 2016/Independent Balkan News Agency
By Spiros Sideris
The visit of Russian President Vladimir Putin announced the Culture minister Aristides Baltas during the inauguration of the precursor exhibits from the Hermitage Museum, which mark the start of the "Year of Russia program of events in Greece".
The celebrations for the 1000 years of presence of Russians on Mount Athos was the reason for declaring 2016 the Year of Greece in Russia and Year Russia for Greece that will culminate with the events taking place in the Monastery of St. Panteleimon on Mount Athos.
This important event, both for Russia and for Greece, will be honored with the presence of Russian President Vladimir Putin, according to information from the Kremlin.
Although the program has not yet been finalized, the Maximus Mansion is preparing for the visit of the Russian President and invests a lot in this visit. The truth is that the approach of the two countries at the beginning of the SYRIZA governance was not the best and the Maximus they photograph Panagiotis Lafazanis as the one to blame, who without planning and with several obsessions destroyed in its genesis the relaunching of Greek-Russian relations after the last in this direction effort by Kostas Karamanlis.
The Greek Government considers the rapprochement with Russia as necessary in the context of the multidimensional active policy exercised by Foreign Minister Nikos Kotzias.
The issues of common interest for both countries are many. Economy, energy, tourism, defence cooperation, transport and culture are the most important to be addressed by both sides in a possible visit of Putin to Greece and his meeting with Alexis Tsipras.
The desire of Russia to find a way out to the Mediterranean with a Greek port, which seems to be that of Alexandroupolis, as well as the participation of Russian Railways in the Greek Railways, will dominate the discussions on the Russian side.
The Greek side is interested in the Russian market and the promotion of agricultural and other products, breaking the embargo declared by Russia in EU countries. The tourism sector is another challenge, as in recent years the Russian tourists were moved to Turkey and other destinations.
Regarding energy, however, there is no interest on the part of Russia, as strategic objective is the Chinese market and not the Southern Corridor to Europe. Moreover, it has barely been a year since the signing of the agreement signed for the construction of the North parallel pipeline that will deliver gas to Northern Europe.
Apart from economic cooperation between the two countries, both Maximus and the Kremlin, give great weight to the geopolitical situation in the region and their cooperation in this field, which will further deepen their relations.