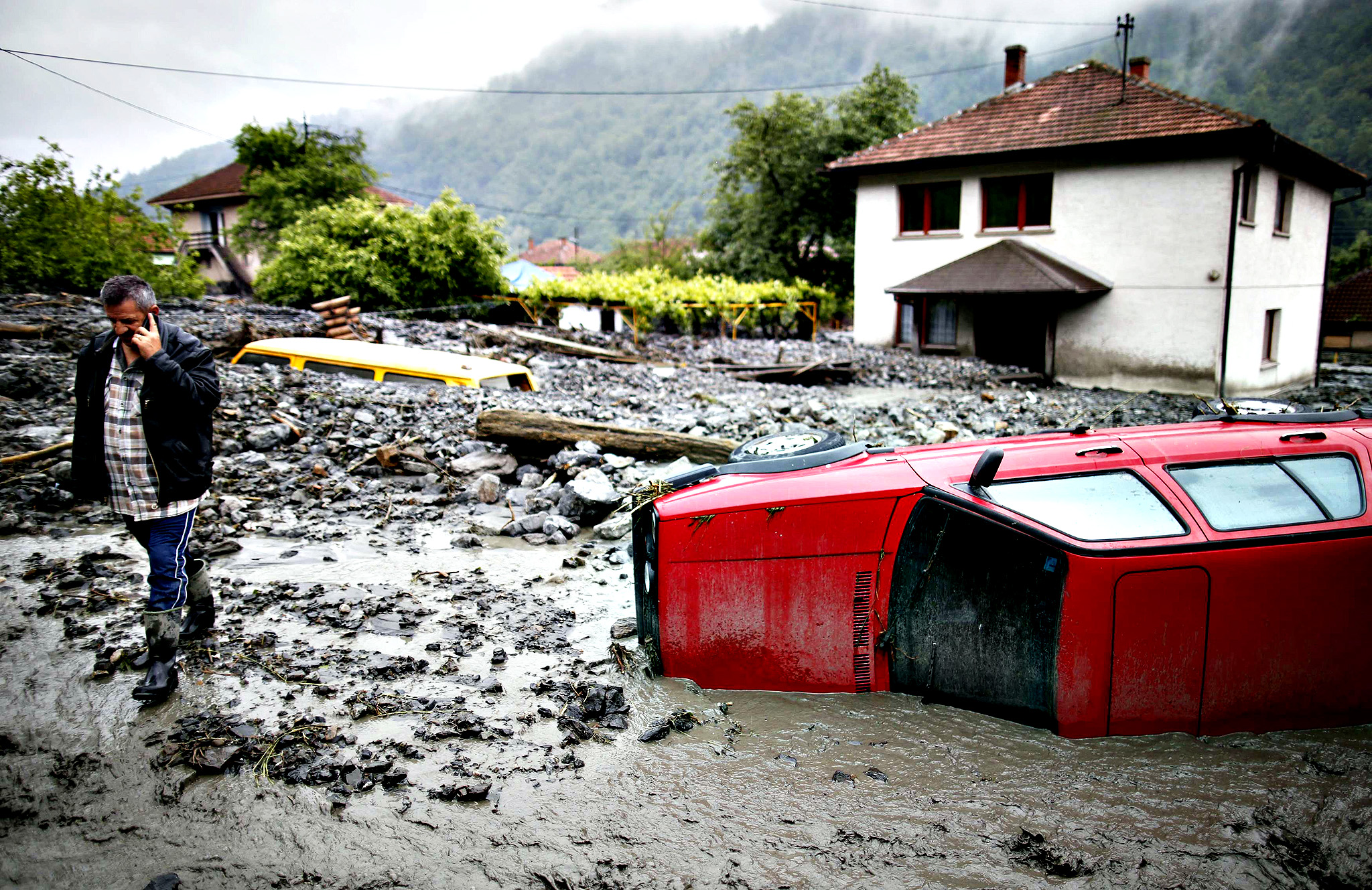 Sarajevo, May 15, 2015/ Independent Balkan News Agency
By Mladen Dragojlovic
One year has passed since BiH was hit by heaviest floods in its history and the recovery process is still far from over. It is estimated that more than a million citizens were affected by the floods, while many industrial facilities, farms, houses and buildings were destroyed in just few hours.
In that hard time first aid to most endangered citizens came from their neighbors and people show that in situations like that national and other differences just disappear. Rafting teams from other parts of BiH, which were not under floods, came in flooded cities to bring fresh water and food and to evacuate older and ill people. It was the time when citizens showed great solidarity, regardless of who was Serb, Bosniak or Croat. The same spirit continued after the withdrawal of water in the first period of cleaning the cities' streets. Some of the friendships created at that time will stay forever.
Shortly after the disaster, international organizations created special programs for recovery. European Union launched EU Floods Recovery Programme for BiH worth 43.52 million EUR, out of which the EU's contribution is 42.24 million EUR, while UNDP participates with 1.28 million EUR. Until May 6 this year, EU Program and UN Floods recovery program, financed by bilateral donors, have jointly rebuild 1,572 homes, including 150 homes of people living in collective centers, enabling their return, 98 public buildings like schools, kindergartens, healthcare centers, municipal buildings, centers for social welfare, youth culture centers, and 64 communal infrastructure facilities.
The last structure to recovered from this program was the bridge over the Jadar River in Dubnički Most near city of Milići. The bridge, which links some 60 households with approximately 200 inhabitants in the Dubnički Most settlement and neighbouring Pakovići village with the rest of the Milići Municipality, was completely destroyed.
The bridge was re-opened in the presence of the Head of Cooperation at the EU Delegation to BiH, Melvin Asin, who said that this bridge represents not only the EU's effort to repair damaged and destroyed infrastructure in flood-affected communities and help people return to their normal life – but it also represents what the EU is about, connecting and uniting people in friendships and partnerships.
"We hope that our support for the reconstruction of this bridge will benefit the daily lives here, by re-establishing connectivity between communities, providing access to jobs and vital services, and access for children to schools, and for farmers to markets", Asin said.
Although almost all highest ranked politicians demanded that relevant institutions find who was responsible for alarming the public in situations like this one, there is no answer. A large number of citizens believes that it would have been possible to minimize the scope of the catastrophe if state and local services were doing their job.