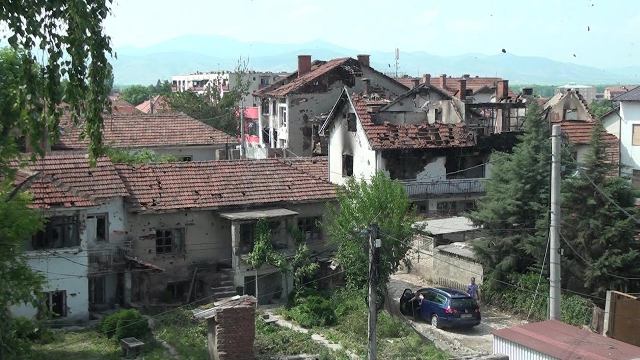 Skopje, 9 May 2016/Independent Balkan News Agency
By Naser Pajaziti
This is the first anniversary of the armed incident occurred in Kumanovo, following the armed clash between police and an armed group of former veterans of the National Liberation Army, which saw the death of 8 police officers and 10 members of the armed group.
A trial is taking place in relation to this case at the Court of Serious Crimes in Skopje, against the 29 members of the group who surrendered after clashing of several hours in the Divo Naselje in Kumanovo.
The group is accused of terrorist acts and of threatening law and order in FYROM. A part of political parties, but also western European diplomats have demanded an international inquiry on this incident.
The defence attorney of the group, Artene Ademi told IBNA that the group cannot be accused of terrorism.
"Although the court claims that there's sufficient proof for terrorism and terrorist organization, we will prove the contrary that this is not the case of terrorism", says Ademi.
According to her, the group had arrived in the Kumanovo to defend the population, following news that there could be turmoil in the northern city of the country. She says that they were being attacked by police in the homes where they had sought shelter and that they had not attacked police.
Political analyst, Saso Ordanovski said that there exist suspicions and proof that the Kumanovo case was masterminded by the country's secret services.
"This theory could be valid, because the former head of secret police, Saso Mijalkov, former prime minister Gruevski's cousin, could have organized such diversion, aiming at veering off attention from the great scandals that the opposition has unfolded through the wiretapping affair", Ordanovski said.
He says that an independent inquiry must take place in order to shed light on the truth.
On the occasion of the anniversary of this incident in Kumanovo, a protesting march will be held in Skopje.
The armed clash in this quarter of the city led to the destruction of 130 homes, the reconstruction of which will continue. But the residents complain that the quarter's infrastructure remains destroyed.
Ekrem Fejzullahu has been paying rent for a year, because authorities have not fixed the sewage system, therefore his home is surrounded by water.
Commune of Kumanovo says that it will implement these infrastructural projects, but no concrete timelines are offered. /balkaneu.com/