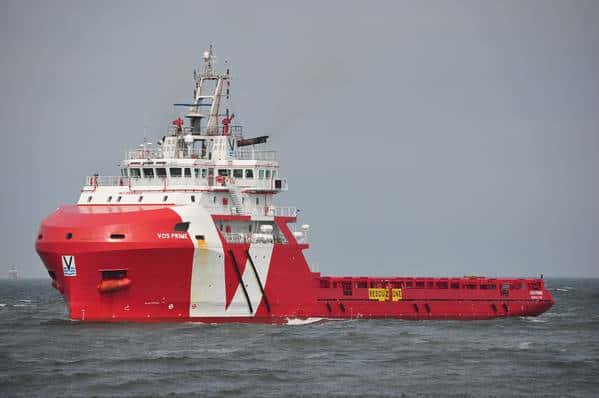 The responsible ministry denies any relationship with the Turkish drilling rig
By Michalis Michael
There has been an uproar in the past hours in Limassol by a ship which, according to some media in Cyprus, was accompanying the Turkish drilling ship Yavuz. It was the ship Vos Prime. However, the information states differently.
Denying all relevant reports, the Deputy Minister of Shipping of Cyprus, Natasa Pelidou, asserts that no ship found in the harbour and the marine area of Limassol has a supportive role in the illegal activities of the Turkish drilling rig.
In her statements in Limassol, Ms. Pelidou was asked to comment on relevant reports regarding the presence of ships from the Dutch "Vroon Offshore Services" in the maritime area and port of Limassol, which (company) has an agreement with the state oil company of Turkey (TPAO), in the context of Turkey's illegal actions in the Cypriot EEZ.
"There is no cause for concern," said Natasa Pelidou, suggesting that "for weeks now, this specific Dutch company has given written assurances to the Deputy Ministry of Shipping that it will not be involved in any illegal activity."
At the same time, she urged the media to be particularly careful about what they are broadcasting, as, as she said, "any promotion of these issues, when not done carefully, only damages Cyprus".
"In this case, there is no cause for concern because no ship is involved in any illegal activity," Mrs. Pelidou repeated.
When asked about this, the Deputy Minister underlined that the decision of the Dutch company to refrain from any illegal activity done by the Turks sends a message to everyone that they should re-think any ideas on participating with the illegal Turkish plans in the Cypriot EEZ./ibna