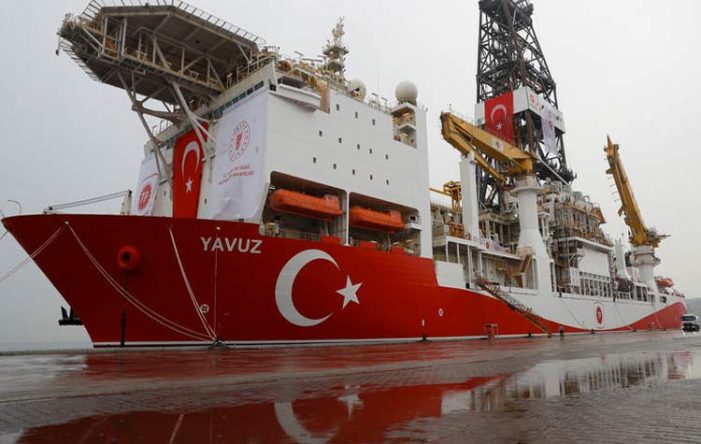 Turkey's provocations on the European Council's agenda
By Michalis Michael
Turkish drill ship Yavuz has completed its first round of drilling operations off the coast of Karpasia, and has now returned to Mersin, as Turkish news agency IHA reports. The same source claims that the drilling rig remains off the Tasucu district of Mersin in order to be refueled, while awaiting instructions on whether or not to return to Cyprus later on.
At the same time, the Permanent Representative of Cyprus to the EU, Nicholas Emiliou, during today's meeting of the General Affairs Council (GAC) in Brussels, demanded that the issue of Turkey's illegal activity within the Cypriot EEZ be put on the agenda of the October European Council, and specifically on the "current foreign policy issues". Nicosia's request was supported by the Deputy Minister of European Affairs of Greece, Miltiadis Varvitsiotis, who offered his take on the subject during the GAC.
Reportedly, the Permanent Representative, while speaking at GAC, stressed that the situation had not improved since last June (when the issue was discussed in the Council), but instead had turned worse, following a series of provocative actions by Turkey and a number of statements even from high Turkish state officials.
"We supported Cyprus' request and decided to add to the discussion Erdogan's statements, who instrumentalizes the refugee issue and threatens to increase the flows in the event that his demands are not met", the Greek Deputy Foreign Minister stated after the meeting./ibna